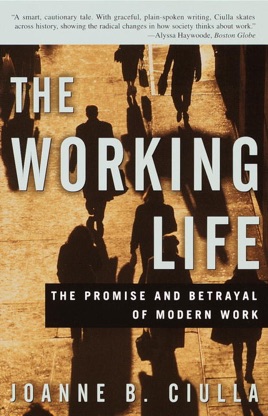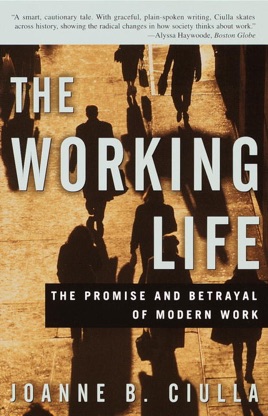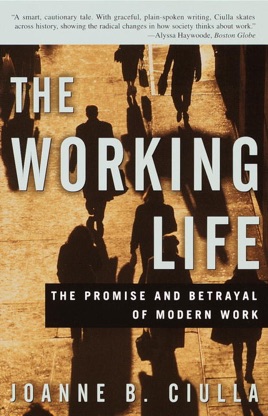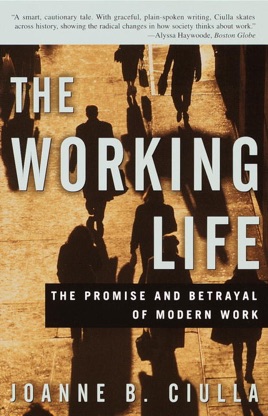 The Working Life
The Promise and Betrayal of Modern Work
Publisher Description
A wide-ranging look at the allure and changing significance of work.With seductions, misunderstandings, and misinformation everywhere, this immensely readable book calls for a new contract--with ourselves.

Drawing from history, mythology, literature, pop culture, and practical experience, Ciulla probes the many meanings of work or its meaninglessness and asks:

Why are so many of us letting work take over our lives and trying to live in what little time is left?

What has happened to the old, unspoken contract between worker and employer?

Why are young people not being disloyal when they regularly consider job-changing?

Employers can't promise as much to workers as before. Is that because they promise so much to stockholders?

Why are there mass layoffs and "downsizing" in a time of unequaled corporate prosperity? And why are the most common lies in business about satisfactory employee performance?

The traditional contract between employers and employees is over. This thoughtful and provocative study shows how to replace it by the one we make with ourselves.
More Books by Joanne B. Ciulla
See All