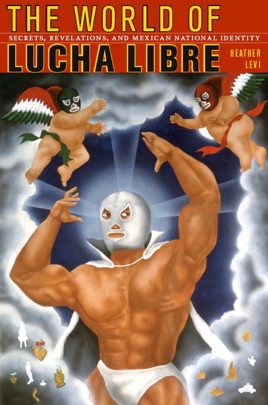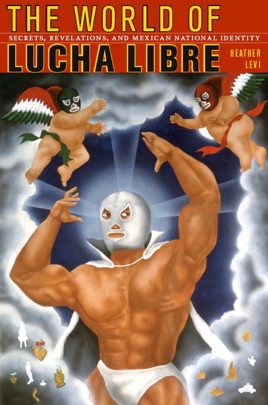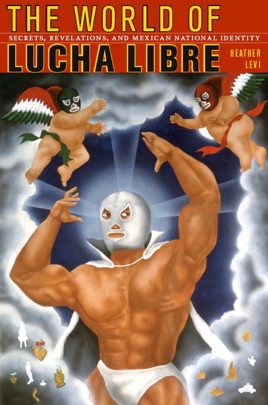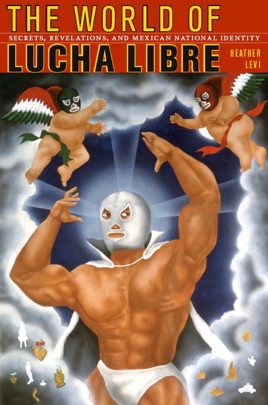 The World of Lucha Libre
Secrets, Revelations, and Mexican National Identity
Publisher Description
The World of Lucha Libre is an insider's account of lucha libre, the popular Mexican form of professional wrestling. Heather Levi spent more than a year immersed in the world of wrestling in Mexico City. Not only did she observe live events and interview wrestlers, referees, officials, promoters, and reporters; she also apprenticed with a retired luchador (wrestler). Drawing on her insider's perspective, she explores lucha libre as a cultural performance, an occupational subculture, and a set of symbols that circulate through Mexican culture and politics. Levi argues that the broad appeal of lucha libre lies in its capacity to stage contradictions at the heart of Mexican national identity: between the rural and the urban, tradition and modernity, ritual and parody, machismo and feminism, politics and spectacle.

Levi considers lucha libre in light of scholarship about sport, modernization, and the formation of the Mexican nation-state, and in connection to professional wrestling in the United States. She examines the role of secrecy in wrestling, the relationship between wrestlers and the characters they embody, and the meanings of the masks worn by luchadors. She discusses male wrestlers who perform masculine roles, those who cross-dress and perform feminine roles, and female wrestlers who wrestle each other. Investigating the relationship between lucha libre and the mass media, she highlights the history of the sport's engagement with television: it was televised briefly in the early 1950s, but not again until 1991. Finally, Levi traces the circulation of lucha libre symbols in avant-garde artistic movements and its appropriation in left-wing political discourse. The World of Lucha Libre shows how a sport imported from the United States in the 1930s came to be an iconic symbol of Mexican cultural authenticity.
PUBLISHERS WEEKLY
In this investigation of lucha libre wrestling, Levi s immersion in the Mexican professional wrestling world and her training as a luchadora (female wrestler) give her an insider s perspective well-placed to analyze the rich symbolic vocabulary the sport has conferred on political and cultural life. The author, an anthropologist, delves into the significance of masks, theatrics and familial training, capably recreating the action in the ring to demonstrate how t cnicos (technical wrestlers), rudos (rule-breakers), referees and spectators interact to create the spectacle. Levi examines how luchadoras and exoticos (feminine male wrestlers) support and subvert Mexican gender roles, why masked luchadores moonlight as political activists and how lucha libre has recently re-emerged as pop culture kitsch on this side of the border in the movie Nacho Libre and the Cartoon Network s Mucha Lucha. While the book is too academic to be an entertaining piece of reportage, it is a good primer. Its sophisticated analysis links lucha libre with Mexican political theater in which the heroes and villains work for the same team, masks alternately hide and reveal the truth, and the outcomes are determined before the matches even begin.