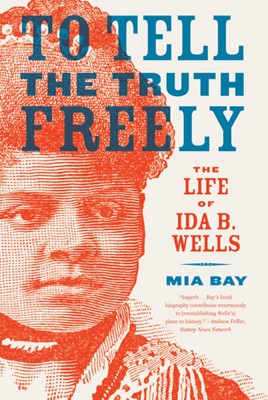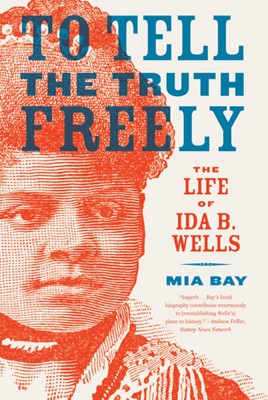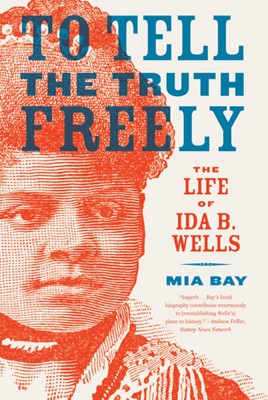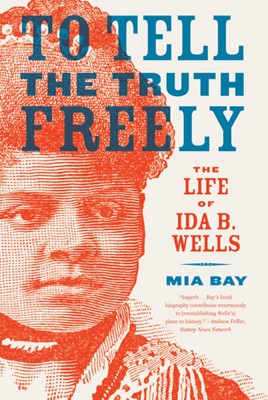 To Tell the Truth Freely
The Life of Ida B. Wells
Publisher Description
Born to slaves in 1862, Ida B. Wells became a fearless antilynching crusader, women's rights advocate, and journalist. Wells's refusal to accept any compromise on racial inequality caused her to be labeled a "dangerous radical" in her day but made her a model for later civil rights activists as well as a powerful witness to the troubled racial politics of her era. In the richly illustrated To Tell the Truth Freely, the historian Mia Bay vividly captures Wells's legacy and life, from her childhood in Mississippi to her early career in late nineteenth-century Memphis and her later life in Progressive-era Chicago.

Wells's fight for racial and gender justice began in 1883, when she was a young schoolteacher who traveled to her rural schoolhouse by rail. Forcibly ejected from her seat on a train one day on account of her race, Wells immediately sued the railroad. Though she ultimately lost her case on appeal in the Supreme Court of Tennessee, the published account of her legal challenge to Jim Crow changed her life, propelling her into a career as an outspoken journalist and social activist. Also a fierce critic of the racial violence that marked her era, Wells went on to launch a crusade against lynching that took her across the United States and eventually to Britain. Though she helped found the NAACP in 1910 after resettling in Chicago, she would not remain a member for long. Always militant in her quest for racial justice, Wells rejected not only Booker T. Washington's accommodationism but also the moderating influence of white reformers within the early NAACP. The life of Ida B. Wells and her enduring achievements are dramatically recovered in Mia Bay's To Tell the Truth Freely.
PUBLISHERS WEEKLY
Bay (The White Image in the Black Mind) delineates journalist and antilynching crusader Ida B. Wells s life (1862 1931) and her passionate commitment to a range of causes so extensive that they defy easy summary. When her parents died in 1878, 16-year-old Wells became the head of her family, caring for her five siblings. After a brief stint teaching, she found her two callings political activism and, more powerfully, journalism, becoming by the late 1880s one of the most prolific and well-known black female journalists of her day. In 1884, she sued the Chesapeake, Ohio and Southwestern Railroad over segregated cars; in 1889, she became part owner and editor of the Memphis Free Speech newspaper. In 1892, catalyzed by the lynching of three black businessmen, she devoted herself to an anti-lynching campaign that would cost her the Memphis newspaper, threaten her life, and sever her ties to Memphis forever. Bay relies heavily on Wells s published writing, especially her posthumous autobiography, Crusade for Justice, supplemented by secondary sources, making this a useful book for students. The perilous edge that Wells traversed, however, is blunted; she led a life full of drama, but Bay s quotidian account is an utterly unexciting summary.