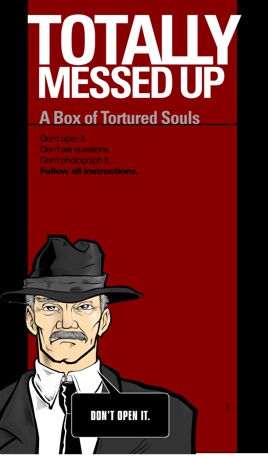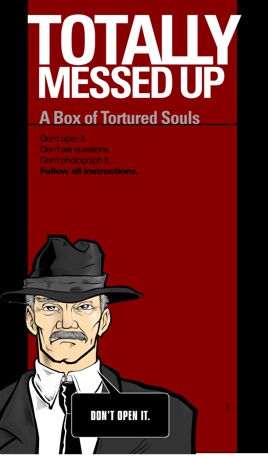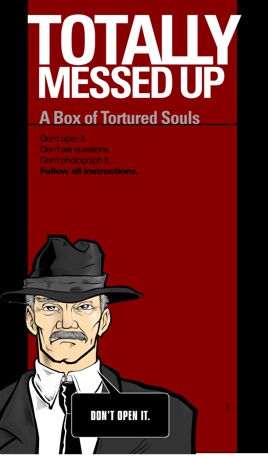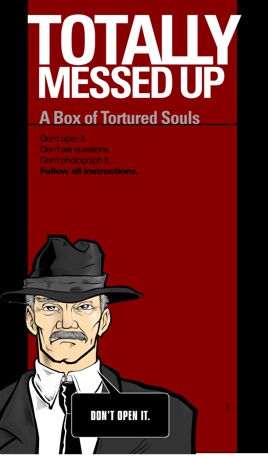 Totally Messed Up 004:
A Box of Tortured Souls
Publisher Description
170 pages full color: A job your loser best-friend-since-childhood/roommate got off the internet, a girlfriend who gets all passive aggressive if you dare eat anything that...tastes good, and a box in the back of a van that is either holding an alien who likes to hang out south of the border (El ChupaCabra), more China White and Uzis than ScarFace, the anti-Christ or... what you suspect it to be - something much worse. Oh yeah, and whatever you do - don't look in the box or the freaky Mafia/CIA guy who hired you will probably slit your throat for a Columbian Necktie or something horrible like that...sigh... and you know most days you are a software programmer, right? A richly illustrated story of the ultimate temptation - don't open it. Curiosity chisels away at two friends as they try to make it through the twists and turns of a mysterious assignment involving a worn and well traveled shipping crate that may contain the greatest evil known to man - or something much worse.


Zombies, Chupacabras, UFOs - this job totally sucks. Andrew has found the job opportunity of a lifetime... on the internet... from a creepy CIA/Mafia Fedora guy... and it involves... the PARANORMAL! what could go wrong????


Totally Messed Up 004: A Box Of Tortured Souls TM and © Fantom Zero Media Group, LLC.. All rights reserved.