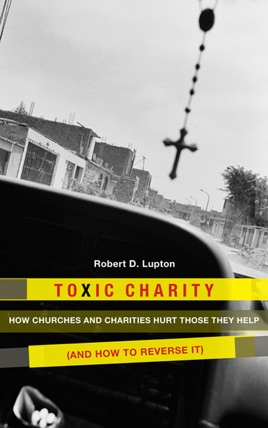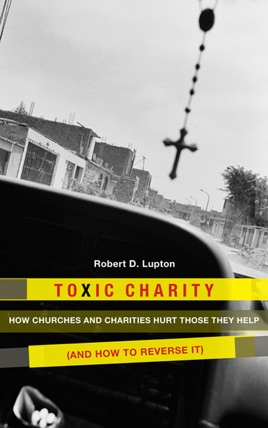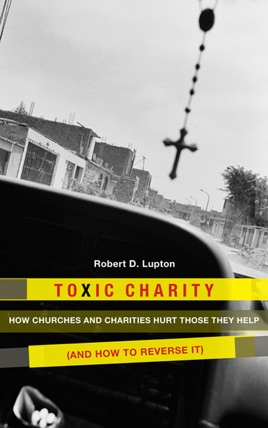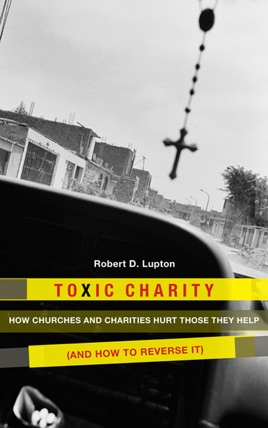 Toxic Charity
How the Church Hurts Those They Help and How to Reverse It
Publisher Description
Veteran urban activist Robert Lupton reveals the shockingly toxic effects that modern charity has upon the very people meant to benefit from it. Toxic Charity provides proven new models for charitable groups who want to help—not sabotage—those whom they desire to serve. Lupton, the founder of FCS Urban Ministries (Focused Community Strategies) in Atlanta, the voice of the Urban Perspectives newsletter, and the author of Compassion, Justice and the Christian Life, has been at the forefront of urban ministry activism for forty years. Now, in the vein of Jeffrey Sachs's The End of Poverty, Richard Stearns's The Hole in Our Gospel, and Gregory Boyle's Tattoos on the Heart, his groundbreaking Toxic Charity shows us how to start serving needy and impoverished members of our communities in a way that will lead to lasting, real-world change.
Toxic Charity
At 73, I still work full time as a tax & financial professional but also travel extensively doing mission work. This includes wheelchair distributions in Vietnam, Mexico, Israel, Jamaica and other countries. But my main passion is working with my daughters and granddaughters in an amputee village in the remote eastern region of Sierra Leone, West Africa.
We built a school and church there and are currently educating and feeding over 100 kids a day. Through the years we have made about every mistake possible but have kept chugging along. Unknowingly we created strife in the village where none existed before, and caused division among families and friends as we went about our well intentioned efforts.
This book has opened our eyes and caused us to rethink our entire approach. Planned now are meetings with the village Chief and community leaders to work together with us on what they need, not what we think they need. And to transition the project we've done over to them if it fits their long term goals.
We're committed from this point forward to partner with those we serve. Many thanks to Robert Lupton for taking valuable time from his life to write this book and to share his wisdom that was earned in the trenches.
Troy Chesnut PhD, CFP, EA
Managing Director, Vrdur Foundation
Non-Profit Practitioner gets a revelation
This book has opened my eyes to faults that has plagued our approaches to alleviating poverty and helping the materially poor.
Can relate to all aspects of ministry
This book is an eye opener. I believe the strategies in this book can be applied to other parts of ministry. Like how pastors may end up with dependent parishioners who are unable to foster their own spiritual growth. Instead, they become so dependent on the church that a whole week would go by before they finally pick up their Bibles or a whole week would go by before their children will start hearing about God. They expect the church to teach everything to them and their children that even after years of coming, for some reason...they are still "poor" in spirit and "far" from God. Hm...I wonder if there is a book about this out there somewhere?
More Books by Robert D. Lupton
See All