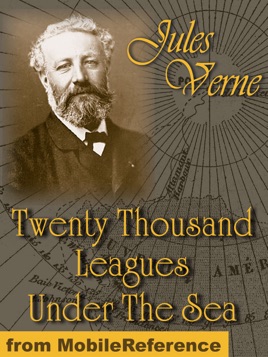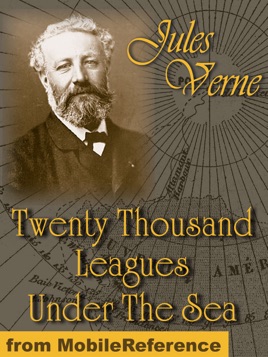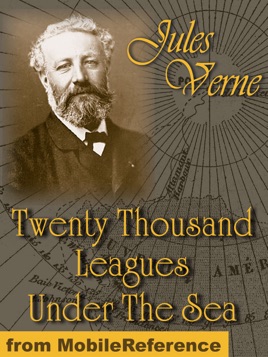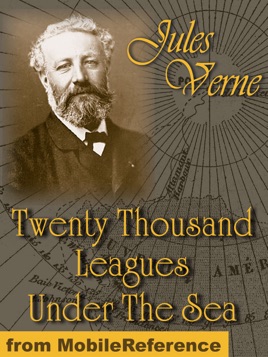 Twenty Thousand Leagues Under The Sea
Publisher Description
Twenty Thousand Leagues Under the Sea(s) (French:
Vingt mille lieues sous les mers) is a classic science fiction novel by
French writer Jules Verne, published in 1870. It is about the fictional Captain
Nemo and his submarine, Nautilus, as seen by one of his passengers,
Professor Pierre Aronnax. The first illustrated edition (which is not the
original edition which had no illustrations) was published by Hetzel, contains a
number of illustrations by Alphonse de Neuville and Edouard Riou.


— Excerpted from Wikipedia, the free encyclopedia.
it is abridged
Do not be fooled this is an abridged book. It is not a horrible cut but they have changed a lot of words and phrases that did not need to be changed. Yes they removed a lot of fish and plant descriptions that maybe did not need to be so long. I agree with other reviews this abridged version should be free. Only the unabridged version should cost anything.
20000 leagues under the sea
Horrible
Quality
This is an excellent electronic version of "Twenty Thousand Leagues Under The Sea." It works great on my iPad. You can appreciate the difference in quality between a "free ebook" and a "paid-for" ebook." "Free ebooks" often don't have an active table of contents. The active TOC allows quick access to ebook contents via hyperlinks. In addition, "paid-for" ebooks are usually checked for accuracy. Is there a difference between bottled spring water and tap water? Yes, there is. It's called "QUALITY." You can still drink tap water. Free choice.