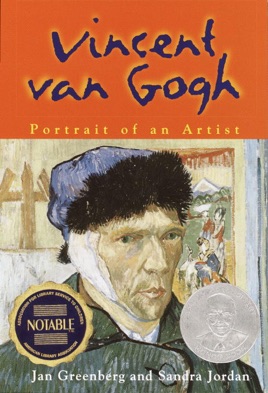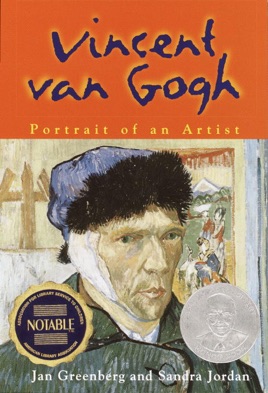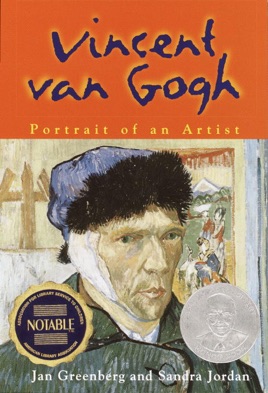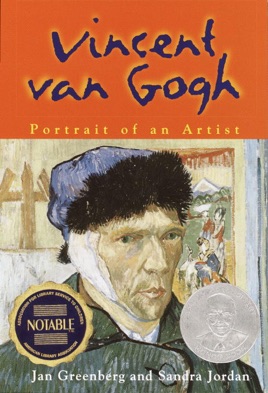 Vincent Van Gogh
Portrait of an Artist
Publisher Description
   Vincent Van Gogh: Portrait of an Artist was named a Robert F. Sibert Honor book by the ALA. This is the enthralling biography of the nineteenth-century Dutch painter known for pioneering new techniques and styles in masterpieces such as Starry Night and Vase with Sunflowers. The book cites detailed primary sources and includes a glossary of artists and terms, a biographical time line, notes, a bibliography, and locations of museums that display Van Gogh's work. It also features a sixteen-page insert with family photographs and full-color reproductions of many of Van Gogh's paintings. Vincent Van Gogh was named an ALA Notable Book and an ALA Best Book for Young Adults and has been selected as a Common Core State Standards Text Exemplar (Grades 6–8, Historical/Social Studies) in Appendix B.
PUBLISHERS WEEKLY
With their characteristic meticulous research in evidence, the co-authors trace the life of the artist from his birth in the Netherlands to his final days in Auvers, putting forth a few factors that could have led to his suicide. A 16-page inset features photographs of van Gogh and reproductions of several of his most famous works.Ages 10-up.
Biography
I think this book is a good story for a biography
Vincent Van Gogh
I am a 12 year old boy and I really enjoyed this book. It tells about Vincent Van Gogh's life and all the hardships he had to go through and it really helps me because he never gave up on his dreams and that tells me that no matter hoe hard life can get I must keep trying and never give up.
More Books by Jan Greenberg & Sandra Jordan
See All