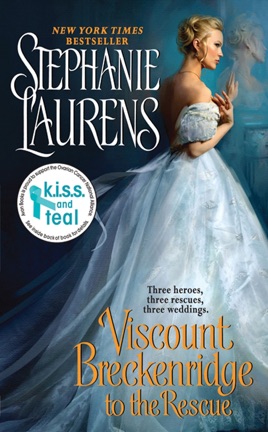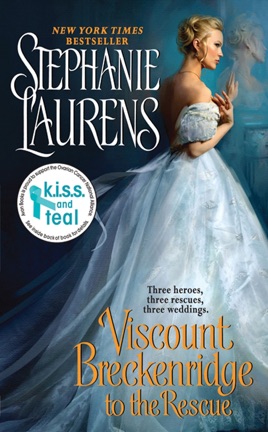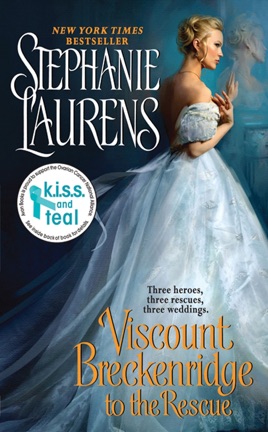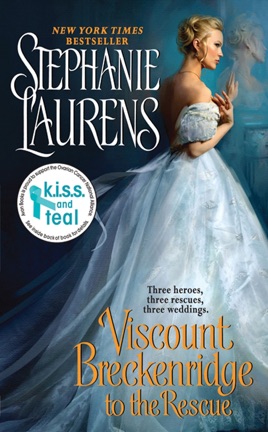 Viscount Breckenridge to the Rescue
A Cynster Novel
Publisher Description
The Cynsters are back in a brilliant new series from USA Today and New York Times bestseller Stephanie Laurens! Fans adore Laurens's irrepressible fictional family of sexy scoundrels and passionate ladies and their amorous Regency Era exploits. In Laurens's sensational new Cynster historical romance, it's Viscount Breckenridge to the Rescue when feisty Heather Cynster steps out of her safe, dull social circle in search of a dashing hero to wed…and ends up kidnapped, scandalized and whisked out of London, with her only hope for salvation—and love—resting with a notorious rogue lord.
PUBLISHERS WEEKLY
Romance veteran Laurens opens a trilogy with her 16th Regency featuring the tony Cynster family (after Temptation and Surrender). Heather, 25 and unmarried, decides to take control of her future before she is declared "on the shelf." Never a shrinking violet, Heather sneaks into a society soiree hoping to meet the man of her dreams. Instead, she draws the attention of renowned rake Timothy Danvers, Viscount Breckenridge. Though handsome and charming, Heather feels Breckenridge is too old and too patronizing, especially when he condescendingly evicts her from the party. When thugs kidnap Heather, Breckenridge takes off in hot pursuit; after he catches up, Heather persuades him to stick close by and try to learn the kidnappers' motives. Laurens's fans will enjoy this tale of vile villains, a repentant rake, and a sassy spinster.
Viscount Breckenridge to the Rescue
Normally I really enjoy the books by Stephanie Laurens but this one was so tedious. It seem to me that space was just being filled up with rambling on and on the thoughts of Heather. How many ways must we hear how she can't decide if he loves her. I have over a hundred books on my I-pad and read at least 3 books a week hard cover and digital. It has been a long time since I read one where I felt the need to skip over pages. Will I buy the next one, yes I like the stories and hope the next one is better written. But this one was a big disappointment.
MD
I have to agree
This book was ridiculous. A lady from back then or from 2011 would not stay with kidnappers to discover why. The plot was almost desperate. I am pretty liberal with romance novel silliness but this is even too far fetched to be believable and in no way enjoyable. Shame on the author.
Disappointment
I kept thinking it would get better, but it never did.
More Books by Stephanie Laurens
See All