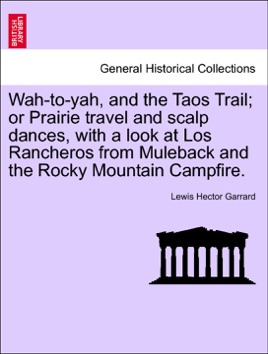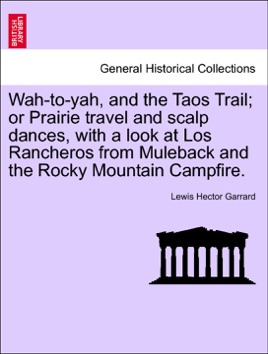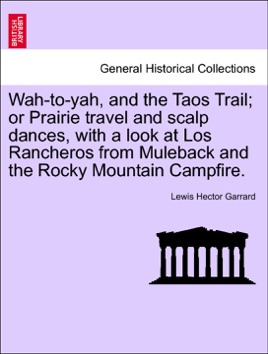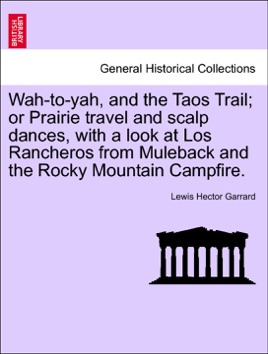 Wah-to-yah, and the Taos Trail; or Prairie travel and scalp dances, with a look at Los Rancheros from Muleback and the Rocky Mountain Campfire.
Publisher Description
The GENERAL HISTORICAL collection includes books from the British Library digitised by Microsoft. This varied collection includes material that gives readers a 19th century view of the world. Topics include health, education, economics, agriculture, environment, technology, culture, politics, labour and industry, mining, penal policy, and social order.
Wah-to-yah and the Taos trail
This journal, more than any other I've read, gives the most insight into the era of the trapper and mountain man. Grizzard lived it and dutifully recorded it. His description of the Cheyenne puppy roast and the hangings of the Taos rebels are (especially the latter) chillingly described in heart rending and morbid detail. If you've ever wondered what this life was like on a day to day basis then this book is for you.
More Books by Lewis Hector Garrard
See All