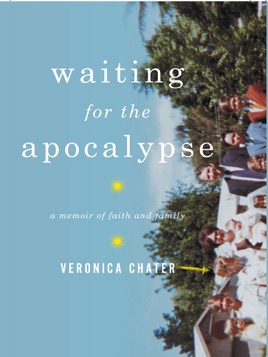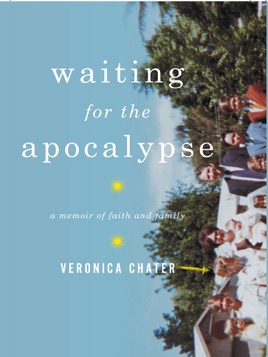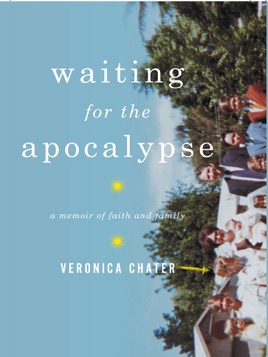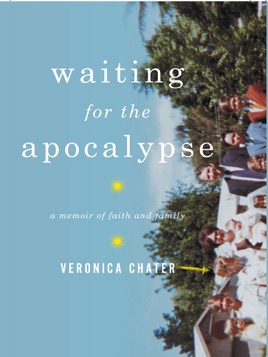 Waiting for the Apocalypse: A Memoir of Faith and Family
Publisher Description
Growing up Catholic in a family where the reforms of Vatican II are seen as the work of Satan.

It is 1972, and Veronica Chater's parents believe that Vatican II's liberalization has corrupted the Catholic Church, inviting the Holy Chastisement—an apocalypse prophesied by three shepherds in Fatima, Portugal. To spare his family this horror, Veronica's father quits the highway patrol, sells everything, and moves the family of eight from California to an isolated village near Fatima.

But Portugal is no Catholic utopia, and the family schleps home penniless to join the nascent Catholic counterrevolution: attending the Latin Mass in truck garages and abandoned buildings, serving meals to religious soldiers, breeding a new member of the faithful every year. As Veronica comes of age on the fringes of the American Dream, she rebels against a fanaticism that forbids anything modern—clothes, movies, or music. This is the story, both sad and funny, of a family torn apart by religion and brought back together in spite of the injuries it inflicted on itself.
PUBLISHERS WEEKLY
As a young child, freelance writer Chater learned from her parents that the reforms of Vatican II brought "the Smoke of Satan" into the Roman Catholic Church. Then one day her father announced that the family would be leaving its Northern California home and moving to Portugal so they could be closer to the true faith. That trip turned out to be a disaster, and this powerful memoir becomes increasingly grimmer as the Chaters return home and become involved in increasingly conservative religious groups plotting "the Catholic counter-revolution," until being forbidden to wear "modern clothes" like blue jeans is the least of the teenage girl's problems. Chater finds plenty of dark humor in the way her father's religious obsessions blinded him to reality and led the family into financial hardship, but she never turns him into a cartoon villain. Even when he turns out to be a Confederate sympathizer and a monarchist, or after he kicks her and her sister out of the house for engaging in premarital sex, she handles his story with sensitivity and grace. Chater's memoir reminds us how easy it can be for ordinary families to get caught up in religious fervor, with emotionally devastating consequences that linger long after faith has been abandoned.