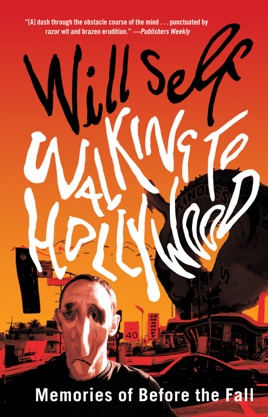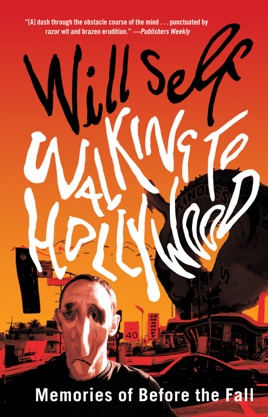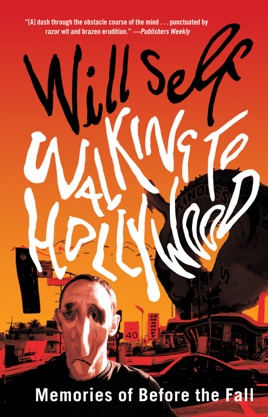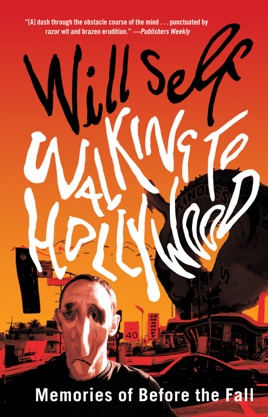 Walking to Hollywood
Memories of Before the Fall
Publisher Description
One of the most remarkably inventive voices of his generation, author Will Self delivers a new and stunning work of fiction. In Walking to Hollywood, a British writer named Will Self goes on a quest through L.A. freeways and eroding English cliffs, skewering celebrity as he attempts to solve a crime: who killed the movies.

When Will reconnects with his childhood friend, the world suddenly seems disproportionate. Sherman Oaks, scarcely three feet tall at forty-five, and his ironically sized sculptures—replicas of his body varying from the gargantuan to the miniscule—spark in Will a flurry of obsessive-compulsive thoughts and a nagging desire to experience the world by foot. Ignoring his therapist and nemesis Zack Busner, Self travels to Hollywood on a mission to discover who—or what—killed the movies. Convinced that everyone from his agent, friends, and bums on the street are portrayed by famous actors, Self goes undercover into the dangerous world of celebrity culture. He circumambulates the metropolitan area in hallucinating and wild episodes, eventually arriving on the English cliffs of East Yorkshire where he comes face to face with one of Jonathan Swift's immortal Struldbruggs. A satirical novel of otherworldly proportion and literary brilliance, Walking to Hollywood is a fantastical and unforgettable trip through the unreality of our culture.
PUBLISHERS WEEKLY
Set in England and Hollywood, Self's latest (after The Butt) is a rollicking and clever ramble through contemporary culture filtered through a twisted imagination. The protagonist, much like the author, is a neurotic British writer named Will Self who has a penchant for walking everywhere. These outings give him an idea for a project: a walking tour from LAX to Hollywood, during which he will investigate the forces that have diminished film as a relevant art form. Drawing on cinematic tropes and cultural riffs with frequent nods toward the bizarre and the perverse, Self's reveries and encounters include an Incredible Hulk style street rampage, a rap group laying down Aurelian beats in Latin, and an abduction by Scientologists. Through his mind's camera, Self is alternately played by two lesser-known British actors, and his circumambulation of the L.A. area features an all-star Hollywood cast, with Ellen DeGeneres, Orson Welles, and Robert De Niro all having screen/page time. This gonzo dash through the obstacle course of the mind encountering paranoia, obsession, and amnesia paired with a whacky high/low cultural treasure hunt won't be to every reader's taste, but it is assuredly a wild ride punctuated by razor wit and brazen erudition.