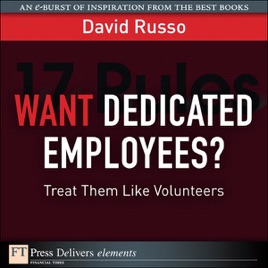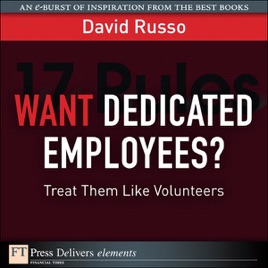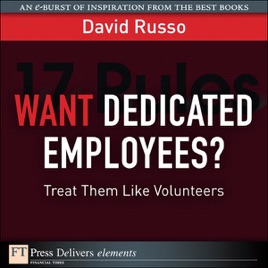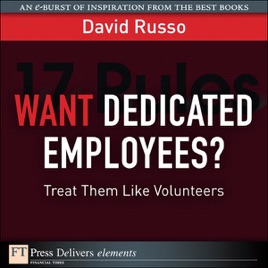 Want Dedicated Employees?: Treat Them Like Volunteers
Publisher Description
This Element is an excerpt from 17 Rules Successful Companies Use to Attract and Keep Top Talent: Why Engaged Employees Are Your Greatest Sustainable Advantage (9780137146703) by David Russo. Available in print and digital formats.
How to consistently find and grow the best talent in a ""seller's market"" for outstanding people.
Although we strategists and tacticians find and hire talented people at all levels who perform the tasks that move our companies forward, we are really not as much in control of our ""human assets"" as we once were. We are the buyers, and it is no longer a buyer's market when it comes to talent acquisition....