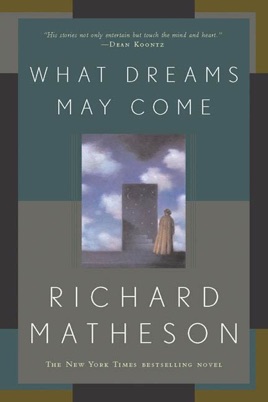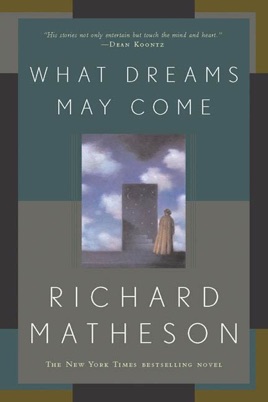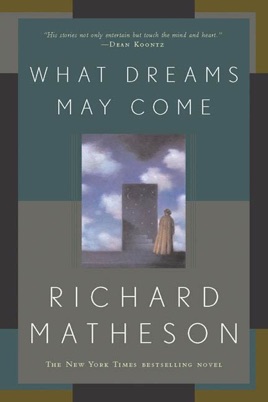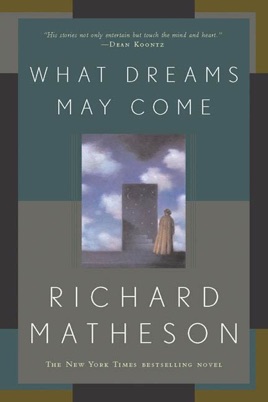 What Dreams May Come
A Novel
Publisher Description
The New York Times bestseller

A LOVE THAT TRANSCENDS HEAVEN AND HELL

What happens to us after we die? Chris Nielsen had no idea, until an unexpected accident cut his life short, separating him from his beloved wife, Annie. Now Chris must discover the true nature of life after death.

But even Heaven is not complete without Annie, and when tragedy threatens to divide them forever, Chris risks his very soul to save Annie from an eternity of despair.

Richard Matheson's powerful tale of life---and love---after death was the basis for the Oscar-winning film starring Robin Williams.

At the Publisher's request, this title is being sold without Digital Rights Management Software (DRM) applied.
Easy read with depth
I loved the movie and then liked the book even more
It's worth more than just $10
,
BEST BOOK
I'm a 15 year old guy and I've never been so addicted to a book before. I play football for my high school (and I mention that because what high school football player these days reads a book out of choice) and I'm blessed to have a teacher who talked about this book in our bell ringer which said "what's your favorite book". I read this book in a week and it's 740 (250) pages long on my phone, this book really gave me a new perspective to life and I hope it does the same for you (:
Tear jerker!!
I've seen the movie many times but the book puts everything into perspective. I was able to understand it better by reading it! I cried my eyes out!!! This book is so good!
More Books by Richard Matheson
See All