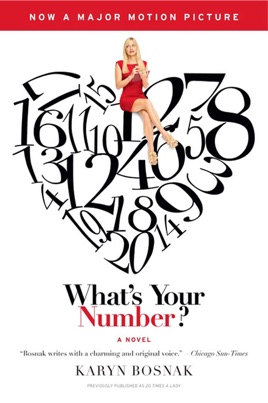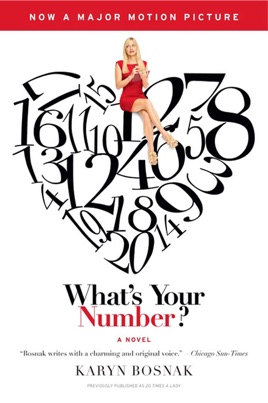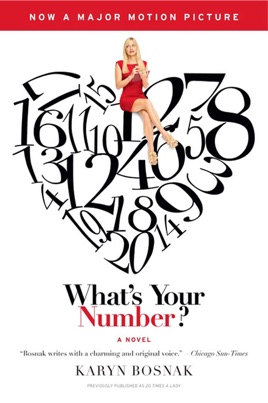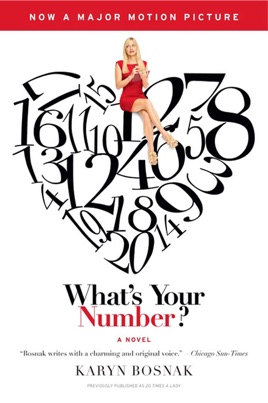 What's Your Number?
A Novel
Publisher Description
How many men does it take to find true love?

When Delilah Darling reads a survey revealing that most people have 10.5 sexual partners in their lifetime, she begins to feel like a tramp. She's slept with nineteen men so far—almost twice the national average. During a self-help moment, she vows to cap her "number" at twenty, swearing she'll save her last spot for the right guy. But after losing her job and having a wild night on the town, she falls into bed with Mr. Wrong. Unwilling to up her number, but also unable to imagine a life of celibacy, Delilah does the only thing a girl in her situation can do: she tracks down every man she's ever slept with in a last-ditch effort to make it work with one of them.

A hilarious romp through Delilah's past loves, What's Your Number? shines a spotlight on every woman's dirty little secret and proves that, when it comes to matters of the heart, sometimes numbers tell only a fraction of the story.
PUBLISHERS WEEKLY
Bosnak, the woman behind the popular "Save Karyn" Web site (she also penned a book by the same title), makes her fiction debut with the tepid tale of Delilah Darling, a woman on the cusp of 30 who loses her job and sleeps with her heinous former boss in an entanglement that's the 20th notch on her headboard. It's a painful realization, as she'd just read in the New York Post, that the average person has 10.5 partners in their lifetime. Fearing she has more than reached her quota, Delilah takes off on a cross-country trip, determined to find "the one" among the 20 of her former lovers. But she soon discovers that the men of her romantic past an inmate, a rehab patient, a dog-obsessed Amway salesman and a Muppeteer among them aren't exactly life-partner material. Clever chapter breaks that feature maps and voice-mail transcripts are fun additions, but the story hobbled by limp humor, razor-thin characters and phoned-in prose takes too long to find its inevitably happy ending.
whats your number?
Great book! Lot of llaughs. ppossible squal to brides maids!
I'm not a reader...
Like my title says, I'm not a reader but this book is AMAZING!!!! I have never finished a book so quickly in my entire life, I never put it down!!!! Thank you for writing such an inspiring book!! I cant wait to go see the movie now!!! Once again, around of applause goes to you!! Keep writing books like this and I'll never get any sleep!
AMAZING!!!
This book far surpassed what I expected! Way better than the movie and I loved the movie. New favorite book!!! Highly recommend you won't regret it! :)

Oh and tons of laughs!!