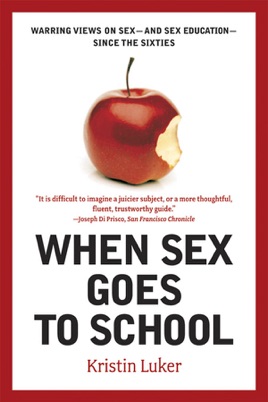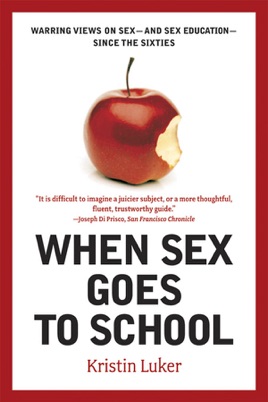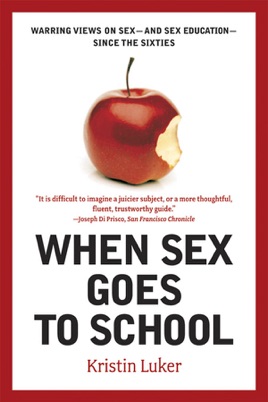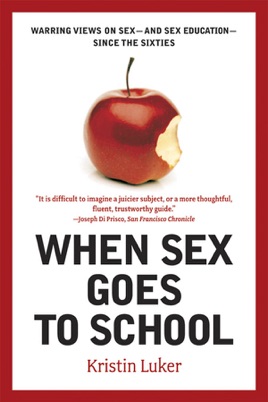 When Sex Goes to School: Warring Views on Sex - And Sex Education - Since the Sixties
Publisher Description
"It is difficult to imagine a juicier subject, or a more thoughtful, fluent, trustworthy guide for its exploration."—San Francisco Chronicle

A chronicle of the two decades that noted sociologist Kristin Luker spent following parents in four America communities engaged in a passionate war of ideas and values, When Sex Goes to School explores a conflict with stakes that are deceptively simple and painfully personal. For these parents, the question of how their children should be taught about sex cuts far deeper than politics, religion, or even friendship.


"The drama of this book comes from watching the exceptionally thoughtful Luker try to figure [sex education] out" (Judith Shulevitz, New York Times Book Review). In doing so, Luker also traces the origins of sex education from the turn-of-the-century hygienist movement to the marriage-obsessed 1950s and the sexual and gender upheavals of the 1960s. Her unexpected conclusions make it impossible to look at the intersections of the private and the political in the same way.
PUBLISHERS WEEKLY
Luker, a University of California Berkeley sociologist and author (Abortion and the Politics of Motherhood), gingerly examines the issues of sex education that divide communities along political lines or between the competing visions of sex as pleasure versus sex as danger. Luker interviews parents and leaders in several representative communities (she doesn't identify their states): Shady Grove, a once-rural West Coast town where two sides are battling over a new human sexuality curriculum; Billingsley, a Southern agrarian town where everyone is a churchgoer and which still boasts an "astonishing variety of views"; a new West Coast community Luker calls Las Collinas, which promotes the sex education approach called abstinence only; and Lincoln Township, an affluent community in the eastern rust belt. Many voices express concern that the last three decades' approach to sex education in America, pushed by groups responding to the crisis in teen pregnancy and AIDS, is inadequate and even harmful, diminishing the importance of marriage and morality. Luker reaches back to the Progressive Era in elucidating this debate's roots, and examines the 1960s' focus on management of risk rather than deterrence. Her work is investigative and evenhanded, and cuts through the murk of values versus pragmatism.