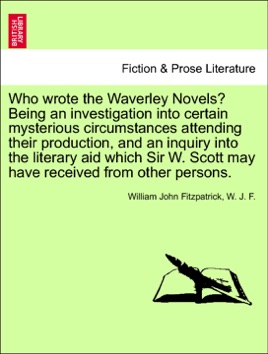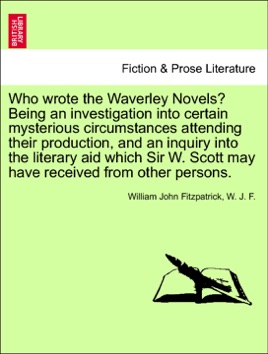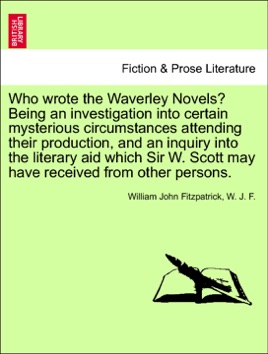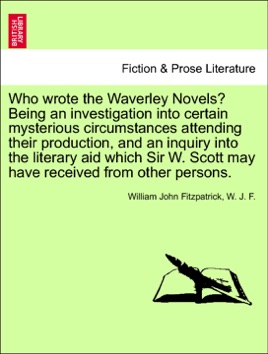 Who wrote the Waverley Novels? Being an investigation into certain mysterious circumstances attending their production, and an inquiry into the literary aid which Sir W. Scott may have received from other persons.
Publisher Description
The FICTION & PROSE LITERATURE collection includes books from the British Library digitised by Microsoft. The collection provides readers with a perspective of the world from some of the 18th and 19th century's most talented writers. Written for a range of audiences, these works are a treasure for any curious reader looking to see the world through the eyes of ages past. Beyond the main body of works the collection also includes song-books, comedy, and works of satire.
More Books by William John Fitzpatrick & W. J. F.
See All