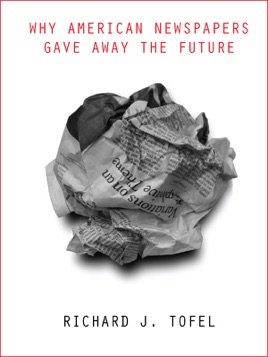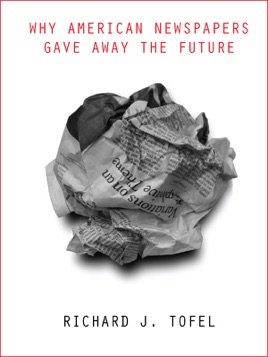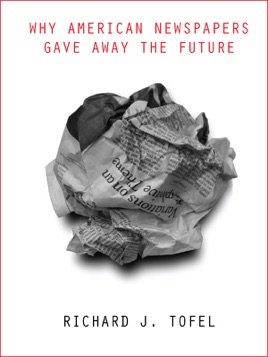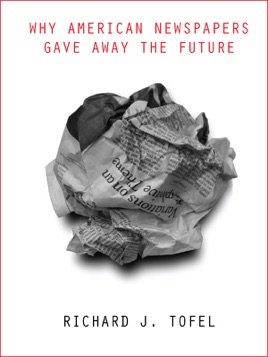 Why American Newspapers Gave Away the Future
Publisher Description
As the internet mushroomed in the 1990s and information became technologically omnipresent, one traditional source of news and analysis began to flounder: the great American newspaper.  


In the last two decades the decline of large city papers in the United States has been precipitous and shocking.  The reasons behind this fall are still not clearly understood, particularly by those within the newspaper industry.  


The newspapers' response to their problems has also been called into question, especially the dilution of content and the reduction of staffs.  And there is growing concern that a democratic republic without a vigorous press augurs poorly for an informed electorate and a healthy society.  


Richard Tofel's considerable experience as a newspaper executive gives his assessment of these events an insider's perspective.  His piece, released by Now and Then Reader, Digital Publishers of Serious Nonfiction, is filled with fresh insights and astute conclusions.


---


Richard Tofel is general manager of ProPublica, the nonprofit investigative journalism newsroom headquartered in New York and the winner of two Pulitzer Prizes, including the first for material not published in print.  He was formerly assistant publisher of the Wall Street Journal and, earlier, assistant managing editor as well as vice president for corporate communications and assistant general counsel of Dow Jones & Company.  More recently he was vice president and general counsel of the Rockefeller Foundation, and earlier president and chief operating officer of the International Freedom Center, a museum and cultural center that was planned for the World Trade Center site.  He is the author of Eight Weeks in Washington, 1861: Abraham Lincoln and the Hazards of Transition; Restless Genius: Barney Kilgore, The Wall Street Journal, and the Invention of Modern Journalism; Sounding the Trumpet: The Making of John F. Kennedy's Inaugural Address; Vanishing Point: The Disappearance of Judge Crater, and the New York He Left Behind; and A Legend in the Making: The New York Yankees in 1939.  He lives in New York City.
A interesting analysis of the past, but no prescription for the future...
Tofel's short essay is a reasonably concise and good analysis of what has befallen the newspaper industry. I was hoping for some ideas and maybe even a prescription for the future of the industry, but that was not his intent. This was thought-provoking...perhaps someone will take this and create the future!
More Books by Richard J. Tofel
See All