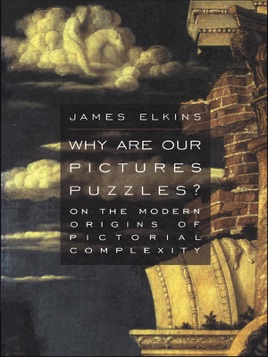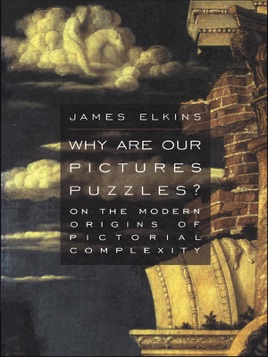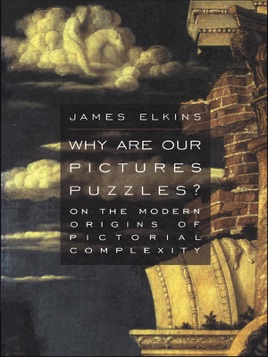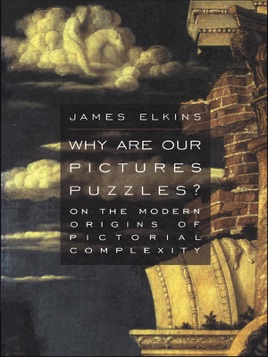 Why Are Our Pictures Puzzles?
On the Modern Origins of Pictorial Complexity
Publisher Description
With bracing clarity, James Elkins explores why images are taken to be more intricate and hard to describe in the twentieth century than they had been in any previous century. Why Are Our Pictures Puzzles? uses three models to understand the kinds of complex meaning that pictures are thought to possess: the affinity between the meanings of paintings and jigsaw-puzzles; the contemporary interest in ambiguity and 'levels of meaning'; and the penchant many have to interpret pictures by finding images hidden within them. Elkins explores a wide variety of examples, from the figures hidden in Renaissance paintings to Salvador Dali's paranoiac meditations on Millet's Angelus, from Persian miniature paintings to jigsaw-puzzles. He also examines some of the most vexed works in history, including Watteau's "meaningless" paintings, Michelangelo's Sistine Ceiling, and Leonardo's Last Supper.
PUBLISHERS WEEKLY
Plato shrewdly noticed that a painting loses its liveliness the moment the viewer confronts its "most majestic silence." In this book, Elkins shows how "dire anxiety in the face of pictures" has induced a crisis in recent art criticism. Specialists, compelled to interpret and reinterpret paintings in search of puzzles, ambiguities and hidden meanings, have generated reams of excessive and esoteric scholarship: "Their theories are the inflammation that results from irritating the wound instead of letting it alone so it can heal." Some of his claims--that art historians, who "are attracted by oddities, mistakes idiosyncrasies" seek out, and themselves enact, "thematized self-awareness"--have intuitive appeal, holding a mirror up to a culture unaware of its own fascinations. Less convincing is the insistence that critical energy itself--expended on "hypericons" such as the Mona Lisa, School of Athens and the Sistine Ceiling--is a symptom of illness, hopelessly engulfed in a bottomless well of bibliographies and indexes. When Elkins turns to praise fellow workers in his field from Leo Steinberg and Michael Fried to Jacques Derrida and Salvador Dal , however, he lends optimism ("An engaged imagination is finally what compels conviction") to an account otherwise bordering on the cynical. Cogent, conversational and lucid, this book provides a useful, nuanced understanding of what ordinary viewers today share with "the discipline thrives on the pleasure of problems well solved." 76 plates.