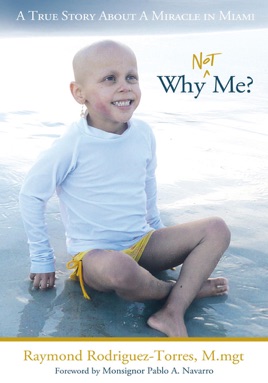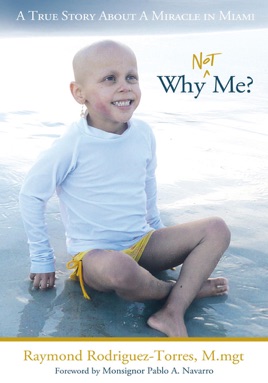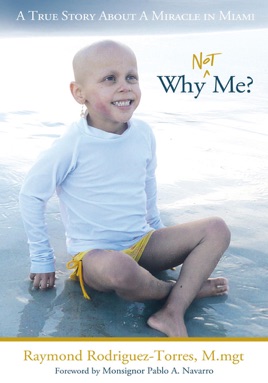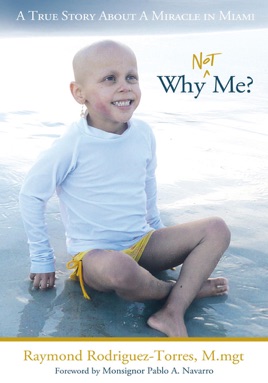 Why Not Me?
A True Story About a Miracle in Miami
Publisher Description
In 2007, Raymond's life changed forever when he received a phone call that his four-year-old daughter, Bella became paralyzed overnight. Bella was diagnosed with stage 4, cancer. Experts the world over believed that Bella would never walk again and had only a few months to live. By miracle, today Bella can walk, run, jump, and is cancer free!


Why Not Me? describes, in a very inspirational tone, how Raymond believes there is a divine purpose for everything. Raymond is an executive who dedicates his free time to helping cancer families and others to live lives of purpose, balance & victory. He holds the title of Sir. Knight in the Knights of Columbus and enjoys giving back to his community. He lives in Miami with his daughters and his wife Shannah.



Bellas story illustrates the power of prayer and that God does exist and is alive in our world. This book, which describes the officially investigated miracle story behind the story, is sure to inspire you!



Rarely do you find a story that underscores how great God is and how He is moved by simple unrelenting faith and sincere prayer. Why Not Me? will bring you to tears and then touch you with
a joy that only happens when you have witnessed a miracle. As you walk with Bella on this amazing trip, her words will rekindle your faith and challenge you to trust God. If you have never believed, you will surely wonder why you havent. If you believe, heres another reason why we do.



Joel Downing, Senior Pastor, Higher Ground Church, Pauls Valley, Oklahoma



"As a physician trained in pediatric imaging often diagnosing terrible diseases, witnessing Bella's miracle challenged me to re-examine my own faith. Why Not Me? stands as a powerful witness to God's call for us to be faithful. No matter your faith or lack of it, this story as told through the eyes, ears, and heart of a loving father will move you closer to God."



Shawn Fibkins, MD, Pediatric Radiologist, Broward County, Florida
The power of faith
This book is all about the power of faith and that miracles do occur. Very inspiring and heartfelt journey this little girl experiences. I recommend this book to anyone.
With Mary in All Things!
Wow! As a Cuban American and Cradle Catholic, I could relate to so many of the emotions and thoughts Raymond felt. I too was raised in Miami, Florida, grew in our faith throughout my childhood and adolescence and attended sister schools. Bella's story is amazing and a true miracle. The book is a testimony of Faith and most important an inspiration to "Let Go and Let God." I pray that God continue work His miracles and many open their hearts and wholeheartedly give their lives back to Christ! Thank you for having the courage to say Yes to God and sharing your most personal thoughts and emotions with the world so that we may not Hope but Believe and Know through FAITH! God Bless Bella...AMEN!
More Books by Raymond Rodriguez-Torres, M.mgt
See All