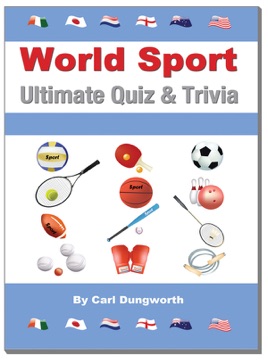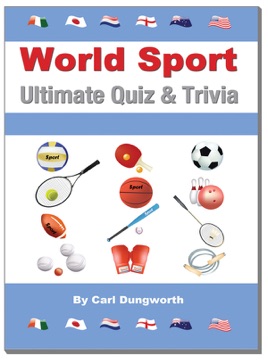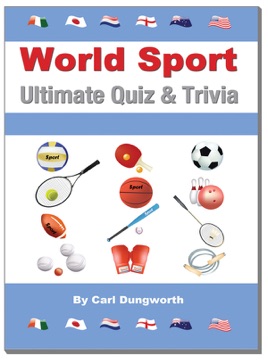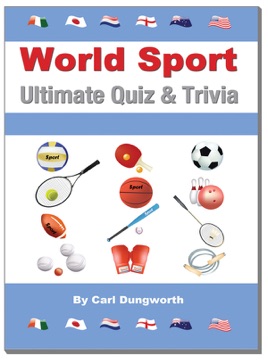 World Sport Quiz
Ultimate Quiz and Trivia
Publisher Description
This book has been produced for the entertainment of all sport's enthusiasts out there! Anybody that has a passion for sport will simply love the challenge of this quiz.

The quiz questions have been compiled with the readers at home in mind. Not only have the sports being catorgorised, there are also 10 rounds of general knowledge sports questions.

A whole host of sports categories have been covered; ranging in difficulty levels from easy, to intermediate and advanced.

The following categories have been included:

Athletics Quiz

Baseball Quiz

Basketball Quiz

Boxing Quiz

Cricket Quiz

Cycling Quiz

Darts Quiz

F1 Quiz

Football Quiz

Golf Quiz

Horse Racing Quiz

Ice Hockey Quiz

Masters Quiz

NFL Quiz

NHL Quiz

Olympics Quiz

Rugby Quiz

Snooker Quiz

Super Bowl Quiz

Swimming Quiz

Tennis Quiz

Wimbledon Quiz

Winter Olympics Quiz

World Cup Quiz

General Knowledge (11 further quiz rounds)

A great deal of time and effort has been dedicated to this book in order to make it the ultimate sports Quiz. It is particularly easy to navigate around. Their are links to the questions, links to the answers and links after every round to take you back to the main index.

We hope you find this eBook thoroughly entertaining!

Good luck!
More Books by Carl Dungworth
See All