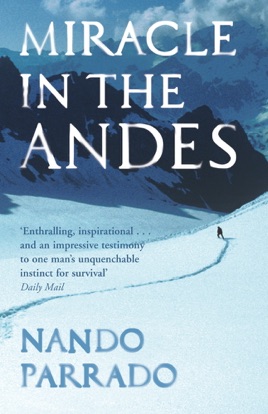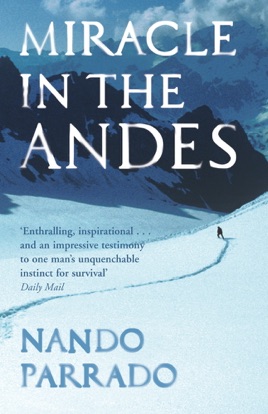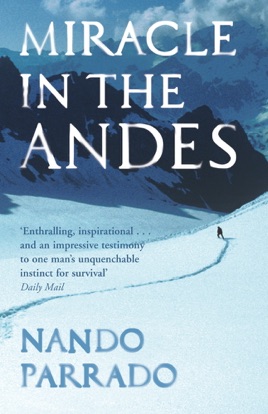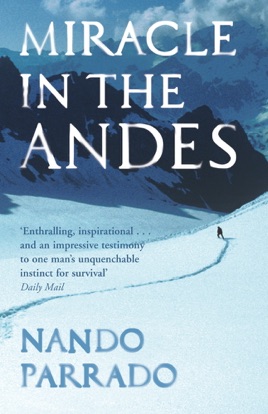 Miracle In The Andes
72 Days on the Mountain and My Long Trek Home
Publisher Description
In October 1972, Nando Parrado and his rugby club teammates were on a flight from Uruguay to Chile when their plane crashed into a mountain. Miraculously, many of the passengers survived but Nando's mother and sister died and he was unconscious for three days.

Stranded more than 11,000 feet up in the wilderness of the Andes, the survivors soon heard that the search for them had been called off - and realise the only food for miles around was the bodies of their dead friends ...

In a last desperate bid for safety, Nando and a teammate set off in search of help. They climbed 17,000-foot-high mountains, facing death at every step, but inspired by his love for his family Nando drove them on until, finally, 72 days after the crash, they found rescue.
Miracle in the Andes
Amazing book! After reading this book if you don't look at your own life differently there is something wrong.
Miracle In the Andes
What a wonderful book. I had the pleasure of hearing Nando Paraddo speak a couple of weeks ago and this book allowed me to hear his inspirational speech all over again. May be the survivors of this disaster really do know the true meaning of life. I am forever changed.
More Books by Nando Parrado
See All