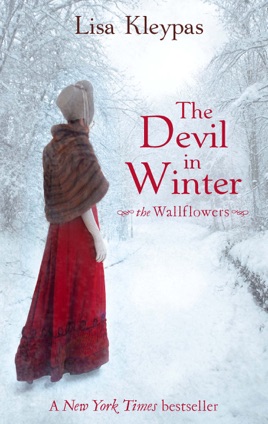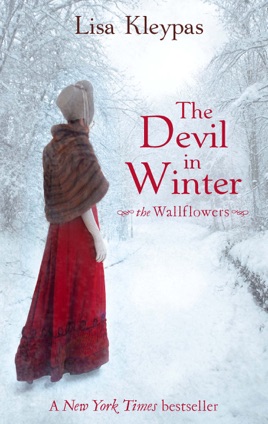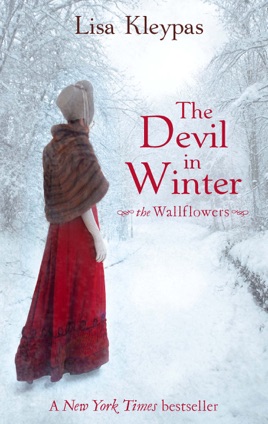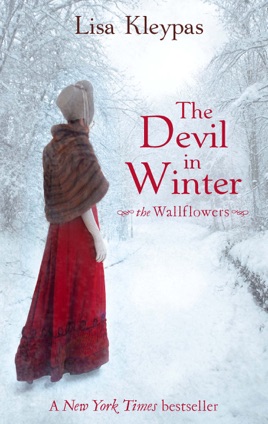 The Devil in Winter
Number 3 in Series
Publisher Description
Evangeline Jenner stands to become the wealthiest Wallflower, once her inheritance comes due. Because she must first escape the clutches of her unscrupulous relatives, Evie has approached the rake Viscount St Vincent with a most outrageous proposition: marriage!

Sebastian's reputation is so dangerous that thirty seconds alone with him will ruin any maiden's good name. Still, Evie appeared, unchaperoned, on his doorstep to offer her hand. Certainly an aristocrat with a fine eye for beauty could do far worse.
But Evie's proposal comes with a condition: no lovemaking after their wedding night. She will never become another of the Viscount's discarded broken hearts - which means Sebastian will have to work harder at his seductions . . . or surrender his own heart for the first time in the name of true love.
HƖGHᒪƳ ᖇEᑕOᗰᗰEᑎᗪEᗪ ᖇEᗩᗪ
ᗯHᗩT ᗩᑎ ƖᑎᑕᖇEᗪƖᗷᒪƳ ᗯOᑎᗪEᖇFᑌᒪ ᔕTOᖇƳ. Ɩ HᗩᐯE EᑎᒍOƳEᗪ THƖᔕ ᗷOOƘ ƖᗰᗰEᑎᔕEᒪƳ, Ɩ ᒪOᐯEᗪ THE ᑕHᗩᖇᗩᑕTEᖇᔕ EᐯEᖇƳ OᑎE OF THEᗰ. Ɩ ᒪOᐯEᗪ THᗩT ᖇƖGHT FᖇOᗰ THE ᐯEᖇƳ FƖᖇᔕT ᑕHᗩᑭTEᖇ THE ƖᑎTEᖇᗩᑕTƖOᑎ ᗷETᗯEEᑎ THE 2 ᗰᗩƖᑎ ᑕHᗩᖇᗩᑕTEᖇᔕ ᗯᗩᔕ ᔕO ᔕᑭEᑕƖᗩᒪ. Ɩ HᗩᐯE ᖇEᗩᗪ 100'ᔕ OF HƖᔕTOᖇƖᑕᗩᒪ ᖇOᗰᗩᑎᑕE ᑎOᐯEᒪᔕ ᗩᑎᗪ Ɩ ᖇᗩTE THƖᔕ OᑎE ᑕᒪOᔕE TO THE TOᑭ OF THE ᑭƖᒪE, ᗷEᗩᑌTƖFᑌᒪᒪƳ ᗯᖇƖTTEᑎ. Ɩ ᗰᑌᔕT ᖇEᗩᗪ THE OTHEᖇ ᗯᗩᒪᒪFᒪOᗯEᖇ ᗷOOƘᔕ ᗩᑎᗪ ᗰOᖇE ᗷƳ THƖᔕ ᐯEᖇƳ TᗩᒪEᑎTEᗪ ᗩᑌTHOᖇ.
My favourite
Evangeline was definitely my favorite character in the series and this was my favorite book for the storyline in the series, this speaks very highly because I enjoyed the other 3 so much already!

If you love a good romance and wish your book could last that bit longer to find out that bit more, read this series! You find out more about the 4 ladies as the series go on!