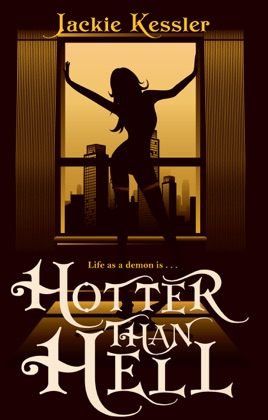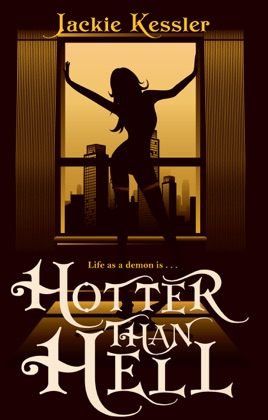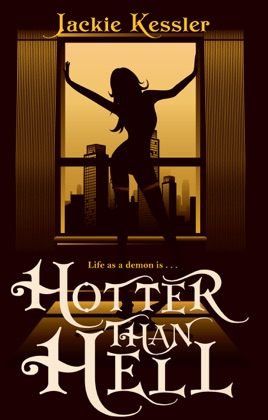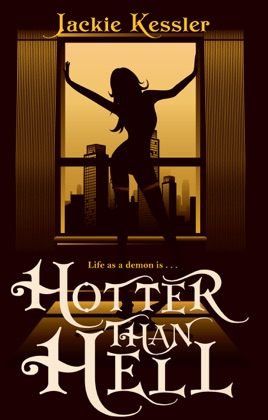 Hotter Than Hell
Number 3 in series
Publisher Description
Daunuan was never the ambitious type. There's so much to love about his job just the way it is - mind-blowing sexual prowess, the power to seduce any human, excellent dental plan. But now Pan, the King of Lust, has offered to make Daun his right-hand incubus - a position other demons would give their left horn for. All he has to do is entice a soul destined for heaven into a damnable act of lust. Should take, oh, seven minutes, tops.

Then he meets his target, Virginia Reed. She's cute. Funny. Smart. Unfathomably resistant to his charms. He can't understand it. But Duan has centuries of seduction to his credit. Sooner or later, he tells himself, he'll transform this polar ice-cap of a female into a pool of molten desire...Meanwhile, he has to deal with a plague of rogue demons. Hell-bent on taking him down, sent by an unknown enemy with a serious grudge. And one other problem: the dawning realisation that he's falling in love - that unholiest of four-letter words - with the woman he's about to doom for all eternity...
PUBLISHERS WEEKLY
In Kessler's newest, Daunuan, master seducer and incubus, returns badder than ever. Pan, the new king of lust, wants to appoint Daunuan his second in command, but Daunuan must first prove himself by seducing a woman destined for heaven, claiming her soul for hell. Daunuan thinks this will be an easy assignment, but he doesn't expect to fall in love with Virginia, his target, and be willing to give up hell to ensure that she doesn't get damned for all eternity. Complicating his mission is that someone in hell has it in for him and has sicced a crew of demons on him. Daunuan also cannot come to terms with his feelings for Jezebel, a succubus. The plot is sexy and bold, and the atypical ending a happily ever after pairing is not in the cards is satisfying, even if the unconventional conclusion may rub some readers the wrong way.
More Books by Jackie Kessler
See All