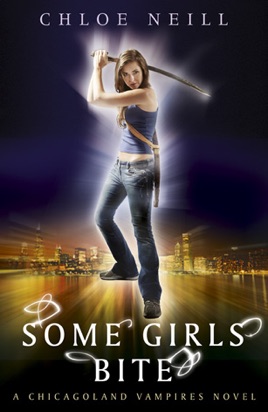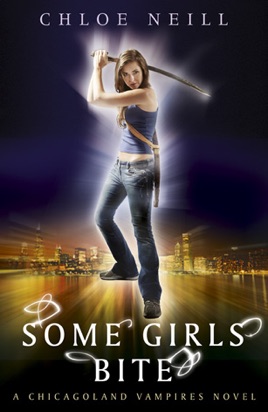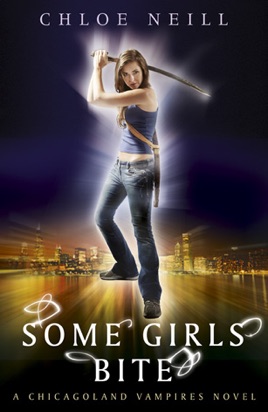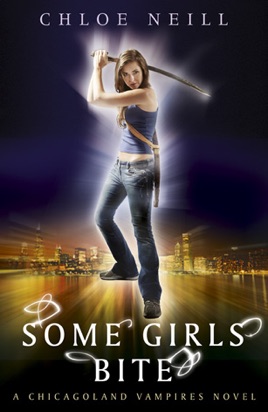 Some Girls Bite
A Chicagoland Vampires Novel
Publisher Description
Sure, the life of a graduate student wasn't exactly glamorous, but it was mine. I was doing fine until Chicago's vampires announced their existence to the world - and then a rogue vampire attacked me. But he only got a sip before he was scared away by another bloodsucker ... one who decided the best way to save my life was to take it.

Turns out my saviour was the master vampire of Cadogan House. Now I've traded sweating over my thesis for learning to fit in at a Hyde Park mansion full of vamps loyal to Ethan 'Lord o' the Manor' Sullivan. Of course, as a tall, green-eyed, four hundred year old vampire, he has centuries' worth of charm, but unfortunately he also seems to expect my eternal gratitude - and servitude. Right ...

But my burgeoning powers (all of a sudden, I'm surprisingly handy with some serious weaponry), an inconvenient sunlight allergy, and Ethan's attitude are the least of my concerns. Someone's out to get me. Is it the rogue vampire who bit me? A vamp from a rival House? An angry mob bearing torches?

My initiation into Chicago's nightlife may be the first skirmish in a war - and there's going to be blood ...
One of the best vampire novels I have read
I've read all the twilights and most of true blood, even though they are both good I don't think they can be compared to these set of books.
This is different because Merit is turned into a vampire in the first page of the book. She had no desire to be a vampire and she turns into a bit of a rebel.
This also offers more on the history of the vampire culture and how they have been taught to be a vampire; in a 'house', set with rules and with a master vampire which I enjoyed a lot more than just a love story.
The characters are loveable and it is very sarcastic which is great!
Even though this still concentrates on a romance it has a great story to follow with a bit of thrill and mystery.
I would and have recommended this book to friends and have read the whole series of books.
I think this book is the best because of the intensity but I have always enjoyed the other books after reaching half way through,they do not disappoint!