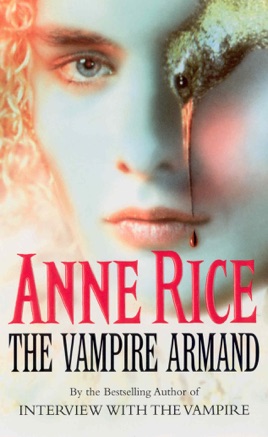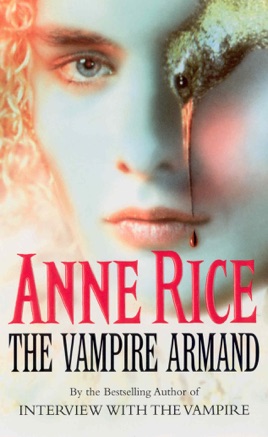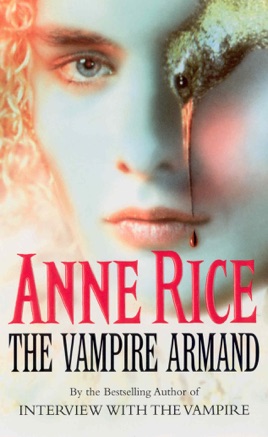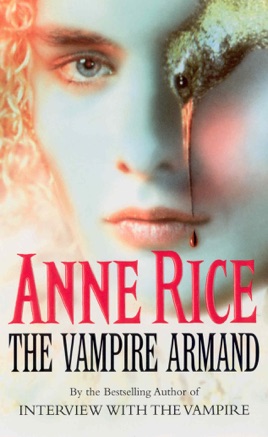 The Vampire Armand
The Vampire Chronicles 6
Publisher Description
The previous volume of the Vampire Chronicles, Memnoch the Devil, was called 'a modern Paradise Lost' by the Washington Post. Taking the Vampire Lestat from fiction into legend, it left him lying in a New Orleans convent, at the edge of death. Magnificent and electrifying, this new volume in the Vampire Chronicles returns to the glittering story of Armand, mesmerizing leader of the vampire coven at the eighteenth-century Theatre des Vampires in Paris (seductively played by Antonio Banderas in the film of Interview with the Vampire). Snatched from the steppes of Russia as a child, and sold as a slave in Renaissance Venice, Armand's story sweeps through several hundred years, to New Orleans at the end of the twentieth century, where Lestat lies waiting for immortality, and the legend continues to grow. . . . .
PUBLISHERS WEEKLY
Fantasy's great advantage is that authors can make anything happen--even rewriting their own stories, as Rice does here. Readers of her 1995 novel, Memnoch the Devil, will recall that the vampire Armand ended his existence by stepping into the sun. Since he was a popular character from earlier tales, a resounding protest from fans followed. In response, Rice concocted a way in this, her seventh Vampire Chronicle since Interview with the Vampire (1976), to raise Armand from the dead. He is, in fact, the narrator of this story, in which he looks back on his earthly existence, revisiting his apprenticeship in 16th-century Venice to the regal vampire artist, Marius De Romanus, who saved his life with the kiss of immortality. Afterward, Armand returned to his Russian homeland, but when disaster parted him from Marius, he became the nihilistic leader of a pack of Parisian vampires. Rice offers exquisite details of erotic romps and political intrigues while reprising other material familiar to her fans, but finally returns to the pressing question of what happened to Armand in the sun's lethal rays. She supplies a vivid and resonant description of the experience, set against the counterpoint of Beethoven's Appassionata. Unfortunately, she dims the effect by dragging Armand through rambling scenes involving two odd children, Sybelle and Benji. Otherwise, this is a lavishly poetic recital in which Armand struggles with the fragility of religious belief. The final scene is a stunner. Editor, Victoria Wilson; agent, Lynn Nesbit. First printing 750,000; BOMC main selection; simultaneously available in audio and large-print editions.
Brilliant!
Elegantly written in true Rice fashion. No-one can ever out do her in the fantasy/horror genre with the exquisite and majestic descriptions and imaginings that take you wherever she wants.

This is my favourite vampire chronicles story so far.

Just simply breath taking use of the english language and the human imagination.