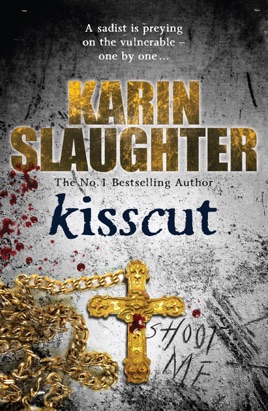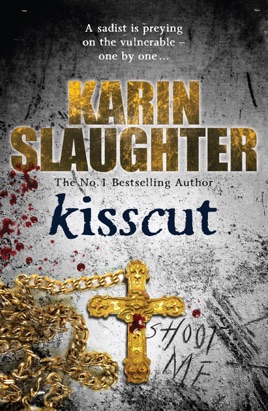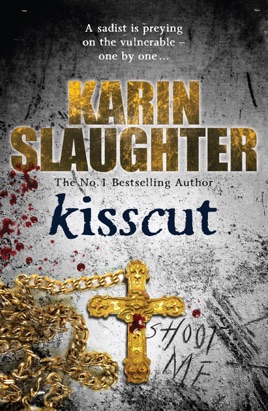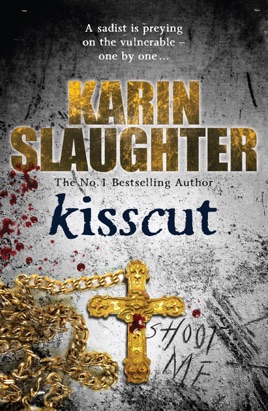 Kisscut
(Grant County series 2)
Publisher Description
The second Grant County novel, from #1 bestseller Karin Slaughter

When a teenage quarrel in the small town of Heartsdale explodes into a deadly shoot-out, Sara Linton - paediatrician and medical examiner - finds herself entangled in a horrific tragedy. And what seems at first to be a terrible but individual catastrophe proves to have wider implications when the autopsy reveals evidence of long-term abuse and ritualistic self-mutilation.

Sara and police chief Jeffrey Tolliver start to investigate, but the children surrounding the victim close ranks. The families turn their backs. Then a young girl is abducted, and it becomes clear that the first death is linked to an even more brutal crime. And unless Sara and Jeffrey can uncover the deadly secrets the children hide, it's going to happen again...
PUBLISHERS WEEKLY
Aptly named novelist Slaughter (Blindsighted) brings back her horribly scarred cast of Grant County, Ga., cops and coroners for more murder, mayhem and horrific sexual violence. Pathologist Sara Linton, who has been dating her ex-husband, police chief Jeffrey Tolliver, is witness to Tolliver's fatal shooting of a teenage girl when the girl threatens to shoot a 16-year-old boy in a standoff outside the local skating rink. A search of the rink turns up a dismembered fetus in a toilet; Sara's postmortem reveals the girl had a long history of abuse most gruesomely, her vagina is sewn shut. Working the case alongside Jeffrey is Det. Lena Adams, herself the victim of a recent abduction and rape, who is also trying, with difficulty, to come to terms with the death of her gay sister. Questioning Mark, the boy who was almost shot, Lena gradually uncovers a true horror show of pedophilia, incest and kiddie porn, an inverted world where parents rape their children before peddling them to strangers for money and blackmail. Slaughter adheres to the traditional mystery format, but turns up the shock factor tenfold, demonstrating that the deepest depravity can be business as usual in small towns as well as big cities. The undertone of violence is pervasive, even at quiet moments ("Lena was able to pull her hand away, but not before she felt Grace's thumb brush across the scar.... The touch was tender, almost sexual, and Lena could see the charge Grace got out of it"), amplifying Slaughter's equation of intimacy with menace and placing her squarely in the ranks of Cornwell and Reichs.
More Books by Karin Slaughter
See All