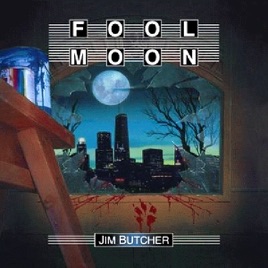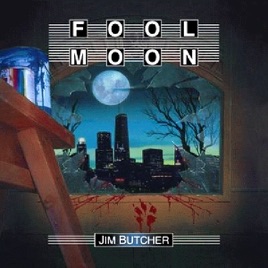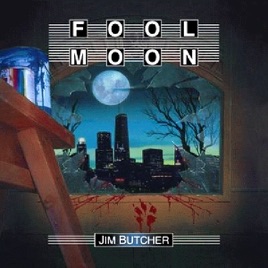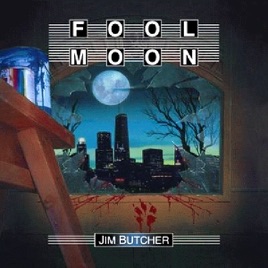 Fool Moon: The Dresden Files, Book 2 (Unabridged)
Publisher Description
Harry Blackstone Copperfield Dresden is Chicago's only openly practicing wizard. He is also dead broke. His vast knowledge and magical skills are unfortunately matched by his talent for making powerful enemies and alienating friends. With little more than his integrity left, he accepts an offer of work from Lt. Karin Murphy of Chicago's Special Investigations Unit. He wants to redeem himself in Murphy's eyes and make enough money to quiet his rumbling stomach.

Soon he finds himself pinned between trigger-happy FBI agents, shape-shifiting motorcycle gang members, a threatened mobster boss, and an heir to an ancient curse along with his primal fiance. Throw in environmental activists and a pair of young werewolves in love and you have something of Fool Moon.
great story
If you enjoyed the action and the pace of storm front the first book in the series, fool moon provides more action
and a great story to boot.
Narrator MUCH Better than Storm Front
Although iTunes says that Jim Butcher is the Narrator, it is actually James Marsters again. He is so much better in this book than in Storm Front. As for the content of the book itself, it's very entertaining and develops a bigger storyline that carries over from Storm Front, through Fool Moon and onto the next book. All in all, I highly recommend this audiobook.
all i can say is wow
I i have not had the pleasure listening to the audio books yet but i have read all twelve of the books that are out so far... looking forward to book thirteen. i do have to agree that this book does start slow but if you want to follow the whole series through to it's end you will see that this story plays important roll as do all the storys in this series. jim butcher amazes me with how the story progress and he leaves you wanting more, to see what happens next, the story is ever progressing.