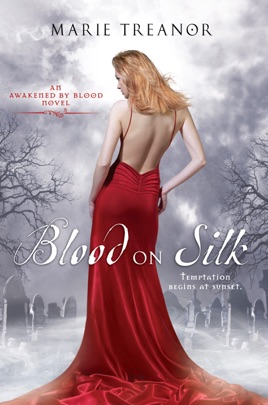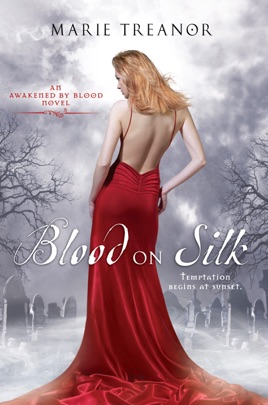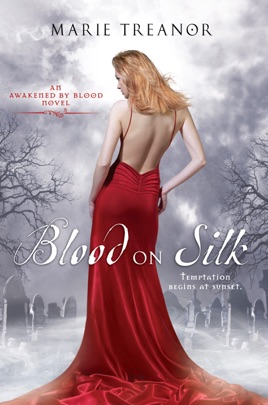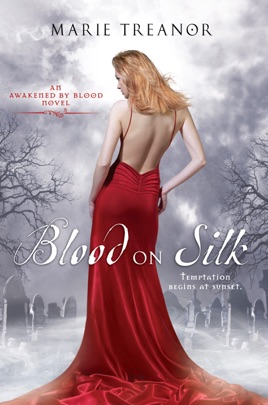 Blood on Silk
An Awakened By Blood Novel
Publisher Description
The debut of a seductive new contemporary series of vampires, lust, and revenge.

While in Romania researching historical superstitions, Scottish academic Elizabeth Silk comes upon the folk tale of Saloman, a seductive prince staked centuries ago, legend's most powerful vampire. Now, in the ruins of a castle crypt, Elizabeth discovers supernatural legends that have come alive. Her blood has awakened him. Her innocence has aroused him. But Elizabeth unleashes more than Saloman's hunger, and it's going to unite them in ways neither could have imagined.
PUBLISHERS WEEKLY
Treanor (Queen's Gambit) takes a standard premise nowhere in this pallid series launch. While researching vampire legends for her Ph.D. thesis, Elizabeth Silk learns about Saloman, a powerful vampire reportedly destroyed hundreds of years before. When she accidentally awakens him, she unleashes a strong, unscrupulous, and seductive vampire hell-bent on vengeance against those who tried to kill him. Despite her thesis topic, Elizabeth is woefully ignorant. The local vampire hunters teach her everything she needs to know, but they can't help with her out-of-control attraction for Saloman, who finds Elizabeth too intoxicating to kill. The passion between the two is elemental and erotic, but readers will have to wait for future installments to watch their relationship develop, as this volume is all setup with no story progression whatsoever.
More Books by Marie Treanor
See All