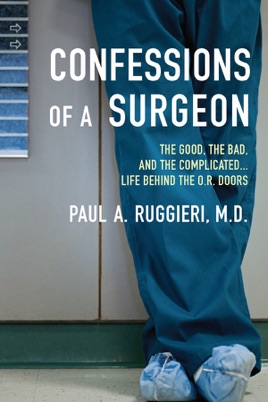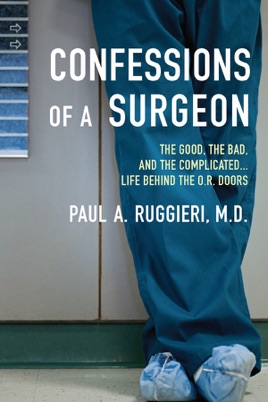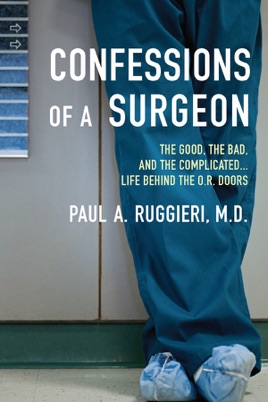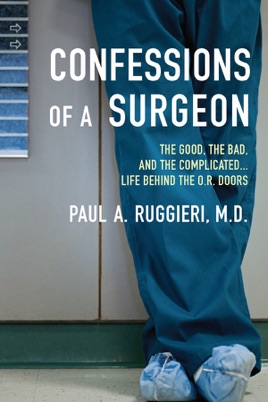 Confessions of a Surgeon
The Good, the Bad, and the Complicated...Life Behind the O.R. Doors
Publisher Description
As an active surgeon and former department chairman, Dr. Paul A. Ruggieri has seen the good, the bad, and the ugly of his profession. In Confessions of a Surgeon, he pushes open the doors of the O.R. and reveals the inscrutable place where lives are improved, saved, and sometimes lost. He shares the successes, failures, remarkable advances, and camaraderie that make it exciting. He uncovers the truth about the abusive, exhaustive training and the arduous devotion of his old-school education. He explores the twenty-four-hour challenges that come from patients and their loved ones; the ethics of saving the lives of repugnant criminals; the hot-button issues of healthcare, lawsuits, and reimbursements; and the true cost of running a private practice. And he explains the influence of the "white coat code of silence" and why patients may never know what really transpires during surgery. Ultimately, Dr. Ruggieri lays bare an occupation that to most is as mysterious and unfamiliar as it is misunderstood. His account is passionate, illuminating, and often shocking-an eye-opening, never- before-seen look at real life, and death, in the O.R.
Confessions of a Surgeon
This book is an honest look at the life of a surgeon and how modern healthcare policy affects the role of surgeons in healthcare. Sometimes the author comes across as whiney and inflexible to the paradigm shifts occurring in twenty first century medicine. Sometimes the author pines for the "good old days" where he could haze newbie surgeons in the same manner he was hazed by his superiors. These shortcomings aside, the book should be ready every pre-med student as they "count the cost" of training for a career as physicians and surgeons.
Riveting!
A glimpse into a world most of us can only imagine. A must read that will keep you glued to its pages.
Fascinating read but...
While this book is really useful as a peek into the future for the future OR staff, the author is too prone to long winded tangents. I found myself skipping pages and pages just to get back to the point.
A good read for anyone who isn't annoyed by getting off topic repeatedly.
More Books by Paul A. Ruggieri, M.D.
See All