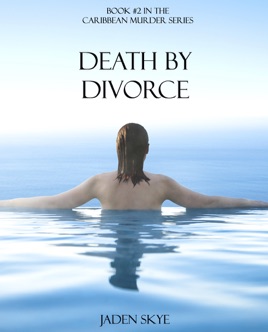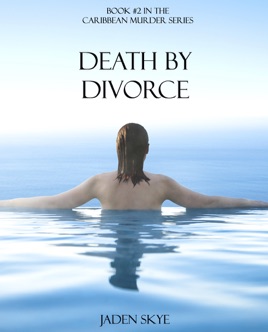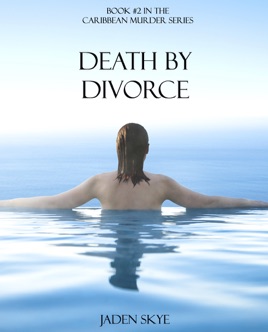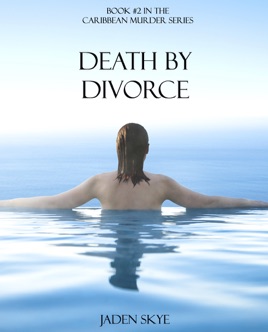 Death by Divorce
Book #2 In the Caribbean Murder Series
Publisher Description
When an old friend's husband goes missing, she calls Cindy for help. Fresh from her own tragedy, Cindy returns to the Caribbean, this time to the gorgeous, lush island of Grenada, to find him.


Cindy, still grieving her own husband's death, stays at her friend's incredible villa on the ocean, as she does her best to help track down her friend's husband, Ames. As Cindy investigates, she meets the different characters on the island, some local, some fantastically rich, all of whom seem to be involved with each other, either romantically or in shady business dealings. As Cindy uncovers secret affairs, odd money dealings and drugs, she realizes there is a complex web on the island, hidden from public view. And as she digs deeper into Ames' life, she is shocked to discover how many secrets he had been hiding from his wife—and that she never really knew the man she loved. 


The police at first refuse to take her seriously, but they soon gain respect for her tough intelligence, courage and determination. Cindy's relationship with one cop in particular, Mattheus, develops in unexpected ways, as they give each other solace from their losses.


But Cindy digs too deep. Soon, she finds her own life in peril, as she heads into the dark underside of the island. Startling developments in the investigation lead to a shocking ending, as a body is discovered, and Cindy alone must find out if they've convicted the wrong person…


DEATH BY DIVORCE is Book #2 in the Caribbean Murder series, following DEATH BY HONEYMOON (Book #1).
DEATH BY DIVORCE
DEATH BY DIVORCE by Jaden Skye Caribbean Murder Series book 2
My all time favorite in books, is this series, how many times I have read the whole series 5-6 times. It is great, memorable to say the least, it's about Cindy and the cop Mattheus. It deals with murder in the Caribbean. The real jewel is it deals with family, past lost, emotions. It follows the lives of Cindy and Mattheus thru the whole series. Read one or all, you will throughly enjoy this series. Series of 16, first to the last, all are great stories.
Terrible book
This was one of the worst books ever. The prose was awkward and stilted, there was apparently no proof reader or editor involved. Reads like a high school attempt at a short story.
Needs an Editor very badly
The first book in this series was very good and I bought three more. After this second book, I doubt I'll read the other two. I am normally okay with some editing issues - ebooks don't always translate to the screen perfectly. But this book was so rife with errors that it distracted from the plot. Every single page had mistakes. Things like Cindy stood up. She said a sentence or two. Then she flushed and stood up. Or the names get turned around on who's speaking and who they are speaking about. It's as though no one proofread this book at all. If the author asked her best friend to read it before publishing, the friend would have noticed these things. If you can put up with extremely sloppy attention to detail, you might like this book. It was just too much for me.