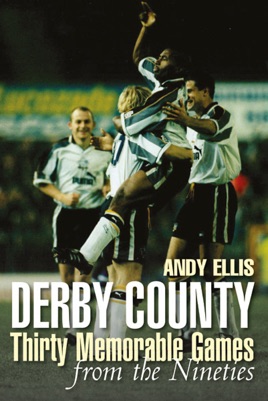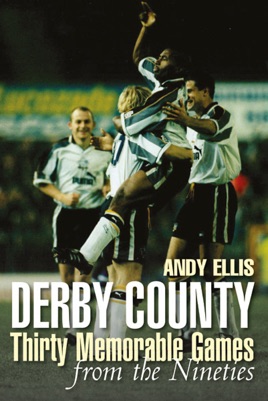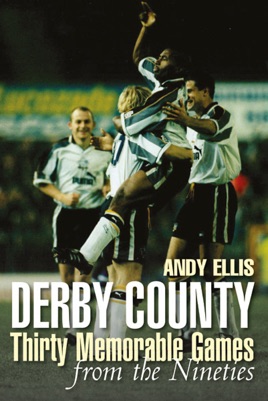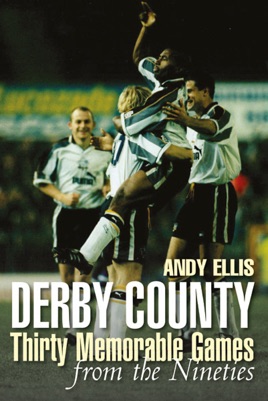 Derby County
Thirty Memorable Games from the Nineties
Publisher Description
The 1990s were an extraordinary decade in the history of Derby County Football Club. Starting in the top division under the financial control of Robert Maxwell, the team had an international backbone of Shilton, Wright and Saunders, but as the tycoon's business empire began to struggle, funds to the football club dried up. They were soon relegated, and after Lionel Pickering took control many millions of pounds were poured into the club for Arthur Cox and Roy McFarland to purchase new players – Craig Short, Tommy Johnson, Paul Kitson, Marco Gabbiadini and Paul Simpson. The team reached one Play-off semi final and a Play-off Final in 1994, both ending in defeat and another Wembley appearance in the Anglo-Italian Cup, again losing out to the Italian side Cremonese. 

Jim Smith was appointed by Mr Pickering in 1996 and a new team was formed, and with new first-team coach Steve McClaren directing play they won promotion to the Premier League in their first season in charge. They were helped by the signing of the Croatian international captain Igor Stimac, and that saw just one defeat in 21 games after his arrival. 

Off the field, the Baseball Ground was no longer suitable for top-flight football, and the decision had been made to move to a purpose-built stadium on the Pride Park area of Derby, opened by the Queen in July 1997. Premier League money and the new stadium saw an influx of exciting foreign players and flowing football before the turn of the millennium. 

Memorable Matches of the 1990s features 30 of these games from the decade, including the great games (Aston Villa in the FA Cup, Leeds United and Manchester United in the Premier League and the unforgettable 6–4 defeat by Chelsea and the 4–4 draw at Bradford City on Good Friday), the promotion game against Crystal Palace, the two Wembley appearances, the last match at the Baseball Ground and the not-so-great 7–1 defeat at home by Liverpool and relegation from Division One.