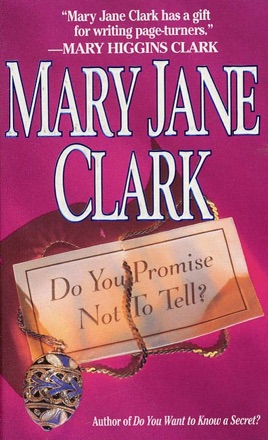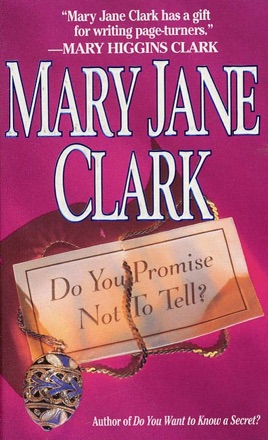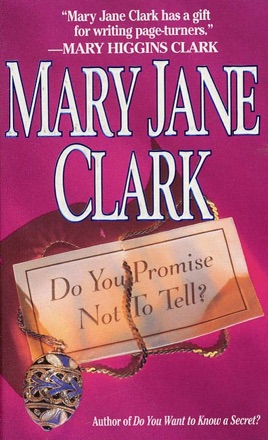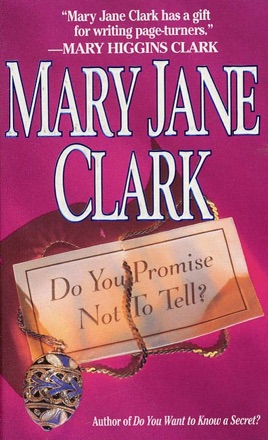 Do You Promise Not to Tell?
Publisher Description
TV producer Farrell Slater just stumbled on a story that might save her career...or get her killed. A prestigious New York auction house just sold a Fabergé Egg for six million dollars. But Farrell knows it is a fake. So does a college student who promised never to tell the location of the real one. And so does a cunning murderer who has already dismembered one victim...set fire to another...and strangled still another in order to carry off the greatest scam of the century. And now he or she has a special fate in mind for a TV newswoman who just can't keep a secret. . .
PUBLISHERS WEEKLY
Clark's second thriller (after Do You Want to Know a Secret?) again features the world of broadcast media. Farrell Slater, the 38-year-old producer of the highly rated, New York-based news show KEY Evening Headlines, is in a slump. Unless she proves she can still break a big story, she'll be out of a job when her contract expires. Her last chance may be a seemingly dull assignment to cover the auction of the famed Faberg Moon Egg, lost for decades following the Russian Revolution and now mysteriously rediscovered. After the Romanov treasure sells for a record $6 million, Farrell receives a tip from an unexpected source who claims that the egg sold at auction is a fake and that the Imperial bauble is still at large. Meanwhile, an artisan is brutally murdered in his workshop in Little Odessa, and as the hunt for the egg heats up, more deaths follow in quick succession. With her cameraman at her side and an attractive FBI man on her heels, Farrell is plunged into a world of high-end auction houses, Faberg history and Romanov lore, all at the breakneck pace of TV journalism. The suspense never flags, and the killer's identity remains a secret long into the tale. Clark may skimp on character development, and dialogue is regrettably stiff, but for those who can't get enough of the competitively backbiting world of network news, this novel offers entertaining verisimilitude.
More Books by Mary Jane Clark
See All