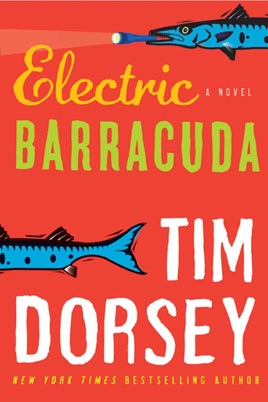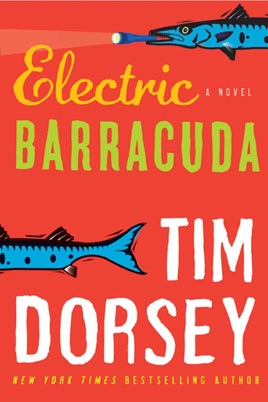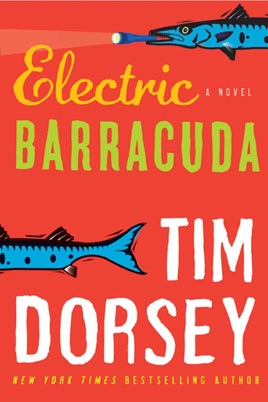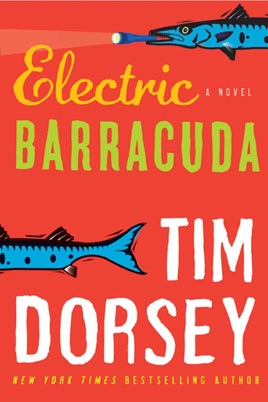 Electric Barracuda
A Novel
Publisher Description
"Dorsey differs from writers such as Carl Hiassen, James Hall, and Elmore Leonard…These guys fire bullets. Dorsey makes sure his gun is filled with hollow-point."
—Sarasota Herald Tribune

Readers who can't get enough of lovable serial killer Serge A. Storms can rejoice. He's back in Electric Barracuda—the latest outrageous romp through the Sunshine State by Tim Dorsey, master of the zany crime thriller. This time Serge is a fugitive running from the police, and murder and mayhem have never been more over-the-top hilarious. Tim Dorsey's Electric Barracuda is not to be missed. The Miami Herald put it best: "Nobody, but nobody, writes like this guy."
PUBLISHERS WEEKLY
In Dorsey's madcap 13th novel featuring vigilante serial killer Serge A. Storms (after Gator A-Go-Go), Serge gets engaged in a scheme cooked up by his faithful sidekick, Coleman, who hopes to attract tourists to Florida by offering theme vacations: "My first theme vacation: the tourist fugitive.' You come down here and pretend to be on the lam." Those on the gleefully maniacal Serge's trail include a conniving lawyer gulled into thinking Serge has the key to Al Capone's lost treasure, a Florida Department of Law Enforcement task force, and Serge's personal Javert, the obsessive, dubiously lucid but insightful
Electric Barracuda
If you are fan of Serge and Coleman this is a roller coaster of fun. Tim Dorsey is Carl Hiassen on steroids and a lot more fun.
Another Dorsey classic
Nobody does it like Serge. Along with Colman and a cast of crazy characters it's another non stop romp though the back roads of Florida. It's a history lesson with a murderous twist that page after page will leave you wanting more!!!!
Keep them coming!
If you have enjoyed the other books in this series, you will enjoy this one just as much!