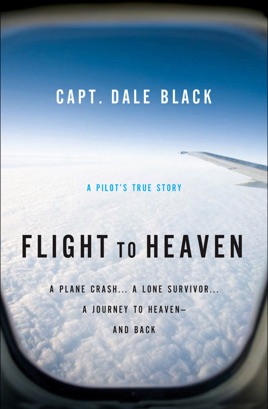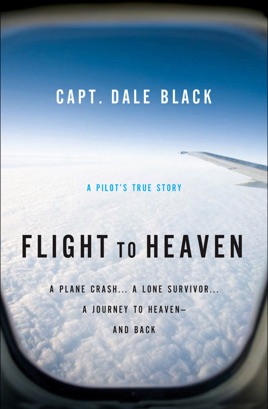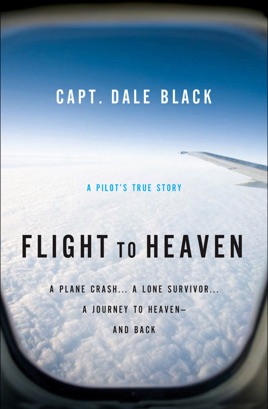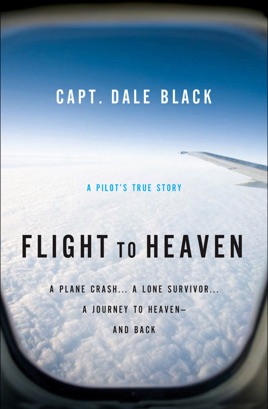 Flight to Heaven
A Plane Crash...A Lone Survivor...A Journey to Heaven--and Back
Publisher Description
Imagine getting a glimpse of heaven, a preview of life in God's presence. 



Could life here ever be the same?



Capt. Dale Black has flown as a commercial pilot all over the world, but one flight changed his life forever--an amazing journey to heaven and back.


The only survivor of a horrific plane crash, Dale was hovering between life and death when he had a wondrous experience of heaven. What he saw, what he heard, and what he learned there continues to ripple through his life and touch others.


Against all odds, Dale miraculously recovered from his injuries and learned to fly again. Now, with his life as a testament, he shares his inspiring story--offering hope and encouragement for those dealing with serious injuries or the loss of a loved one, and those looking for assurance about this life and the next.


Experience a Life-Changing Vision of Heaven
Flight to Heaven
This book had the most beautiful descriptive account of Heaven I've ever read from someone who passed and came back but, my favorite thing about this book was his recount of how he started his real relationship with God, starting at praying and wanting God's Will to be done before his own. That's the true beauty of this book. Made me jealous of the relationship I once had with God and made me thirst for it again.
A MUST READ
A moving true story about faith and a personal relationship between Dale and The Lord.
Beautifully written. I'll most likely read it again in years to come.
Very good, must read
I had the honor of meeting Captain Dale. He told me the story of what happens to him but this book goes more in depth. This book is hard to put down, faith filled and a book that everyone should read.