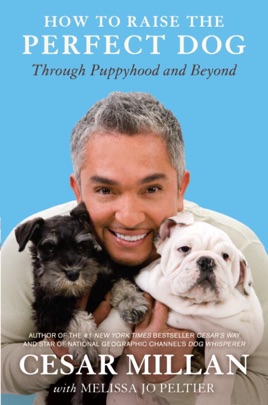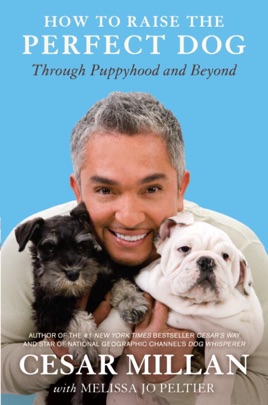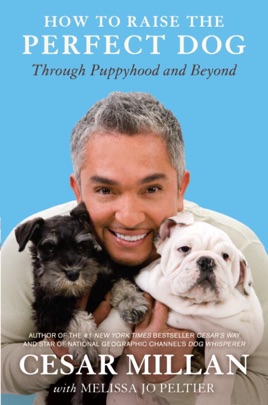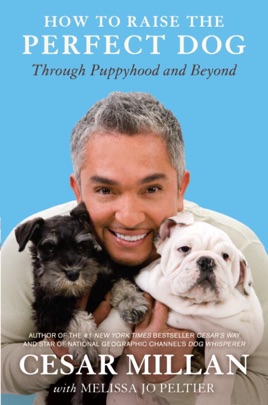 How to Raise the Perfect Dog
Through Puppyhood and Beyond
Publisher Description
From the bestselling author and star of National Geographic Channel's Dog Whisperer, the only resource you'll need for raising a happy, healthy dog.

For the millions of people every year who consider bringing a puppy into their lives–as well as those who have already brought a dog home–Cesar Millan, the preeminent dog behavior expert, says, "Yes, you can raise the perfect dog!" It all starts with the proper foundation in the early years. Here, Cesar tells you everything you need to know to create the best environment for a well-balanced dog in order to avoid behavior issues in the future, and shows you how to correct the most common behavior issues for young dogs.

Based on Cesar's own detailed experiences raising individual puppies from some of the most popular breeds, How to Raise the Perfect Dog is like having Cesar right beside you, as your own personal expert, coaching you and your dog from the first day of your life together.

Packed with new information aimed specifically at the particular needs of puppies and adolescents, and written in Cesar's friendly, accessible style, How to Raise the Perfect Dog answers all the most commonly asked questions and guides you towards a loving, satisfying life-long relationship with your best friend.

#1 New York Times bestselling author, Cesar Millan shows you how to raise the perfect dog and prevent behavior issues before they start, including:
• what to expect from each stage of your puppy's development
• quick and easy housebreaking
• the essentials of proper nutrition
• the importance of vaccinating–and of not over-vaccinating
• creating perfect obedience from day one through rules, boundaries, and calm-assertive leadership
• how to avoid the most common mistakes owners make raising puppies and young dogs
• how to correct any issue before it becomes a problem
• unique exercises and play to bring out the best in every breed
Awesome book
WOW Stephanie Lee obviously does not know what she's doing, this book has absolutely no "danger" in it. All Cesar does is tell us how to use common sense. He explains how to properly discipline your dog when she breaks the rules. In no part of the book does he say to do more then a simple touch (or poke) your dog to snap the mind away from whatever it is she is fixated on, whether it's another dog, human, or anything else. How she interpreted the tools and techniques in this book as dangerous is beyond me. This book tells you how all your actions and moods are interpreted by your dog and gives you an idea of how your dog feels throughout her young life. I have a 4 month old boxer and I have used Cesar's techniques since I got her. Although she has tested my patients many times it's amazing to see her slow down and focus on me when I just take a deep breath and relax but remain assertive. It's when I become angry that she doesn't listen to me and starts bouncing off the walls. Again, this book is not dangerous and is a great book, good luck raising your new puppy.
Very Helpful
We are expecting a puppy next month and this book has helped me prepare for her arrival. I will be referencing this book throughout her puppyhood. I learned so much from Cesar and am ready for our puppy to become a part of our pack!
Lacking
Was excited about founding out how to deal with our new puppy. Read the whole book and never learned any methods. Just talks about how you want the dog to behave, never how to achieve it. For example, puppy needs potty training, has an accident in the process, and this book never tells you what to do. Just that you don't want it to happen. Very disappointing.
More Books by Cesar Millan & Melissa Jo Peltier
See All