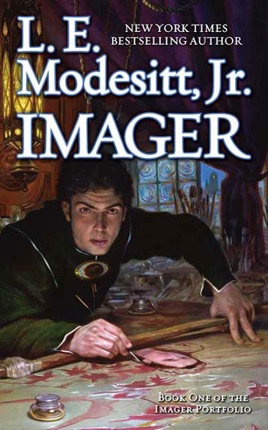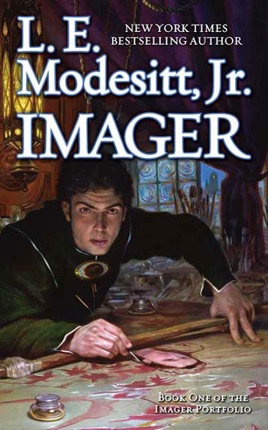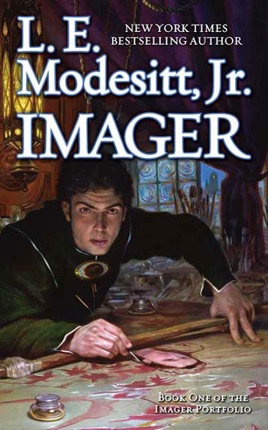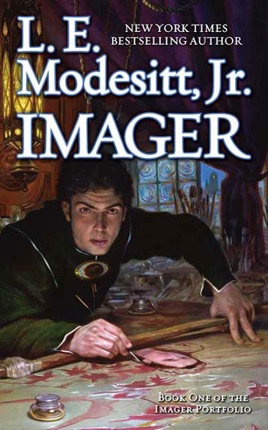 Imager
Book One of the Imager Portfolio
Publisher Description
The Imager Porfolio is a bestselling and innovative epic fantasy series from L. E. Modesitt, Jr. that RT Book Reviews says "shines with engrossing characters, terrific plotting, and realistic world-building." Begin the journey with Imager.

Rhennthyl, son of a leading wool merchant in L'Excelsis, the capital of Solidar, has his entire life transformed when his master patron is killed in a flash fire, and Rhenn discovers he is an imager–-one of the few in the entire world of Terahnar who can visualize things and make them real.

The Imager Portfolio
#1 Imager / #2 Imager's Challenge / #3 Imager's Intrigue / #4 Scholar / #5 Princeps / #6 Imager's Battalion / #7 Antiagon Fire / #8 Rex Regis / #9 Madness in Solidar / #10 Treachery's Tools / #11 Assassin's Price

Other series by this author:
The Saga of Recluce
The Corean Chronicles
The Spellsong Cycle
The Ghost Books
The Ecolitan Matter

At the Publisher's request, this title is being sold without Digital Rights Management Software (DRM) applied.
PUBLISHERS WEEKLY
Modesitt (The Lord Protector's Daughter) launches a trilogy set in a brand new world with this straightforward, exposition-heavy story. Apprentice portraitist Rhennthyl finds out the hard way that he has the magical ability called Imaging: an explosion kills his master right after Rhenn wishes for just such an event. Rhenn's ability, which allows him to form objects from thin air and slay with a glance, appears to be quite strong, and he begins training as a covert operative. Just when he starts to relax into his new career, an unknown assassin tries to kill him. This uncomplicated narrative feels like a prequel, with plenty of setup but not much action. Readers will look to future installments for the derring-do promised by Rhenn's martial studies and frequent mentions of stormy international politics.
Traveller in a violent world
,
Imager
The story drags you in quickly and holds you there. Watching the characters and the story universe develop has been both entertaining and educational. This promises to be a most engrossing series.
The Imager
This book is a nice read. The characters are well developed and the story moves along at a good pace - like you are hearing a good story from a friend.
Another universe to explore
First in a trilogy, Its nice easy read back to his old style of writing before the Soarer series. Once in the groove the book is hard to put down. Another universe to explore and another socio political parallel universe to expand on for later prequals- one already at this time. Buy the next 2 books immediately as they directly follow on - note to editor : this is not Tolkien you can publish the 3 together in one volume.
More Books by L. E. Modesitt, Jr.
See All