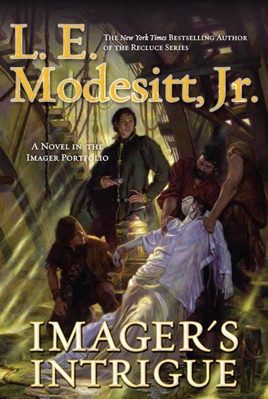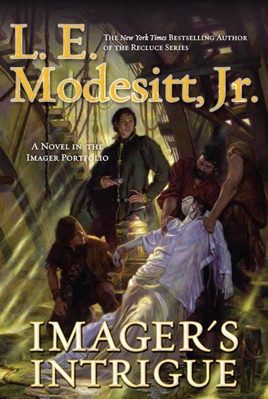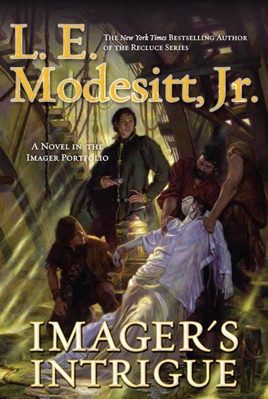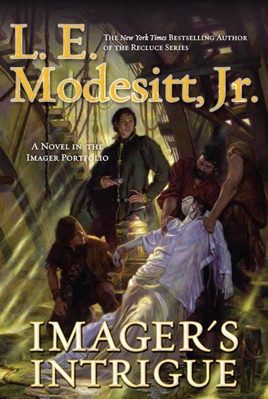 Imager's Intrigue
The Third Book of the Imager Portfolio
Publisher Description
The Imager Porfolio is a bestselling and innovative epic fantasy series from L. E. Modesitt, Jr. that RT Book Reviews says "shines with engrossing characters, terrific plotting, and realistic world-building." Continue the journey with Imager's Intrigue.

Rhenn has a wife and a young child, and a solid career as an imager. But he has made more than one enemy during his journey from apprentice painter to master imager, and even his great powers won't allow him to escape his past.

The Imager Portfolio
#1 Imager / #2 Imager's Challenge / #3 Imager's Intrigue / #4 Scholar / #5 Princeps / #6 Imager's Battalion / #7 Antiagon Fire / #8 Rex Regis / #9 Madness in Solidar / #10 Treachery's Tools / #11 Assassin's Price

Other series by this author:
The Saga of Recluce
The Corean Chronicles
The Spellsong Cycle
The Ghost Books
The Ecolitan Matter

At the Publisher's request, this title is being sold without Digital Rights Management Software (DRM) applied.
PUBLISHERS WEEKLY
The third volume in the Imager Portfolio series (after 2009's Imager's Challenge), set in a fantasy world with an early modern feel, follows powerful imager Rhennthyl as he polices the streets of L'Excelcis. Though rarely called on to use his power to imagine things into being, its mere existence serves to intimidate those around him as Rhenn investigates a bank scam and a powerful, deadly drug. His cases inevitably dovetail and soon political intrigue and mystery vie with his family for his attention. Even as it becomes clear that Rhenn and all the imagers are under attack, he realizes he can't trust his colleagues. Lengthy discussions and tedious recounting of Rhenn's daily habits alternate with fast-paced action, but fans of the series will enjoy seeing Rhenn come into his own as a husband and father.
Great story, we need another!
Great story, we need another in the series.
Imager's Intrigue
Well written and a very fun read. I am looking forward to more of this series!
Great read!
Great conclusion to the story. There ARE some story lines available for a spin off.
More Books by L. E. Modesitt, Jr.
See All