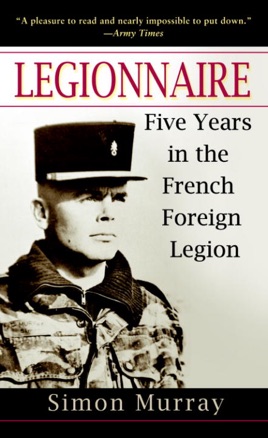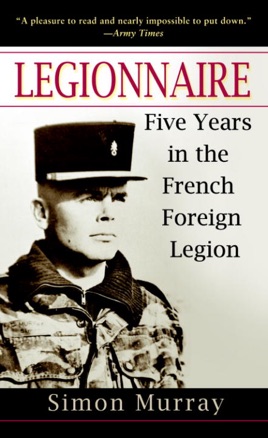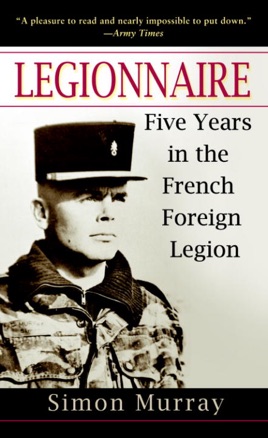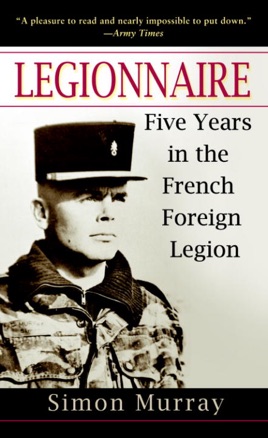 Legionnaire
Five Years in the French Foreign Legion
Publisher Description
"A pleasure to read and nearly impossible to put down."
–Army Times

"Embodies an experience that many have enjoyed in fantasy–few in reality."
–The Washington Post

The French Foreign Legion–mysterious, romantic, deadly–is filled with men of dubious character, and hardly the place for a proper Englishman just nineteen years of age. Yet in 1960, Simon Murray traveled alone to Paris, Marseilles, and ultimately Algeria to fulfill the toughest contract of his life: a five-year stint in the Legion. Along the way, he kept a diary.

Legionnaire is a compelling, firsthand account of Murray's experience with this legendary band of soldiers. This gripping journal offers stark evidence that the Legion's reputation for pushing men to their breaking points and beyond is well deserved. In the fierce, sun-baked North African desert, strong men cracked under brutal officers, merciless training methods, and barbarous punishments. Yet Murray survived, even thrived. For he shared one trait with these hard men from all nations and backgrounds: a determination never to surrender.

"The drama, excitement, and color of a good guts-and-glory thriller."
–Dr. Henry Kissinger
The man and writer matures
To me, this is one of the most fascinating diaries I have read. You can see the development in Simon's mind and his writing style over the course of the book. By the end, he is a mature writer and man, and hardened to the world in both. It may not be a masterpiece, but it is fascinating and one of my favorite books.
Both Military History and Intimate Autobiography
Thankfully the author was educated and could write intimately and articulate the daily life experiences. Coming from his diary it makes it very tangible.
The only challenge is you have to look up the French phrases especially when they are comments from someone. The author has met some criticism for his views on women in the workplace but he is also a multimillionaire from nothing who hasn't wasted a day of his life since finishing his service.
All around a great read.
BORING !
Can't believe anybody liked this book. It's just some guys diary. Day 1 "joined Foreign Legion" . Day 2 "met a guy from Germany I don't like him" . And on it goes. Horrible