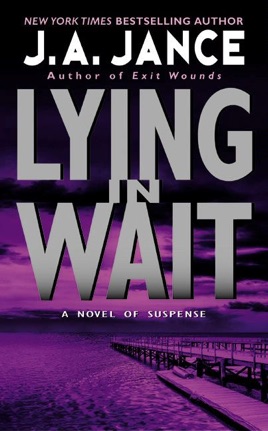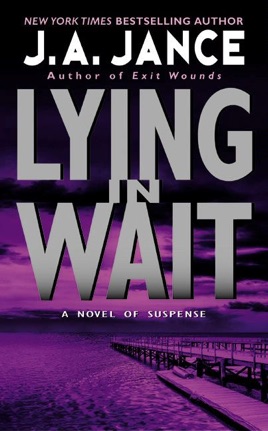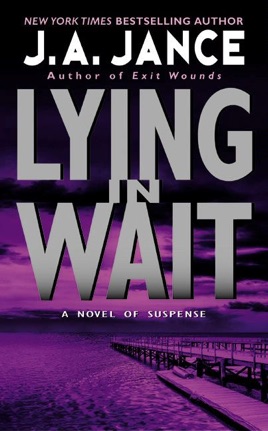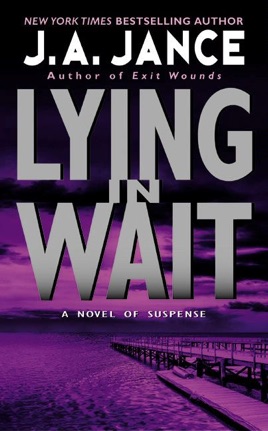 Lying in Wait
A J.P. Beaumont Novel
Publisher Description
An electrifying story of vengeance and the sins of a nightmarish past featuring Seattle detective J.P. Beaumont.

The sky above Puget Sound blazes orange, as a burning fishing boat fills the air with acrid smoke . . . and the sickening odor of charred flesh. The terrible death of a Seattle fisherman has raised more questions than answers, opening a Pandora's Box of evil that was kept tightly closed for more than half a century. Now a dark cloud is descending over the dead man's frightened widow, and she must turn for help to an old friend, Detective J.P. Beaumont, the one man who can free her from a web of murderous greed and oppressive terror. But the secrets that hold Else Didricksen prisoner are about to ensnare Beaumont as well . . . in ways he never dreamed possible.
PUBLISHERS WEEKLY
Seattle police detective J.P. Beaumont meets his past in this gripping fourth adventure (after Failure to Appear). Called to the scene of a boat fire, Beau discovers Gunter Gebhardt burned to death and handcuffed to a table, his fingers and toes severed and placed in a pan atop his chest. Berthed nearby is Beau's former schoolmate, Al Torvoldsen, who still carries a torch for Gebhardt's widow, Else, another schoolmate. Before Beau and his new partner, Sue Danielson, can jump to conclusions, however, Gunter's girlfriend is found in her smoldering house, her fingers and toes also chopped off. The only lead Beau and Sue have is the report of a man who fled after being hit by a car near the docks at the time of the boat fire. While trying to locate the injured man, the detectives delve into Else's burned-out marriage, learn about Gunter's devotion to Nazism and meet the Gebharts' alienated daughter, Kari, who links the murder of her father to a German death camp from which a shipment of gold disappeared. Beau and Sue probe Else's high school romance, the missing accident victim and the Nazi connection before they come up with the killer in this red hot, fast-paced story. Author tour.