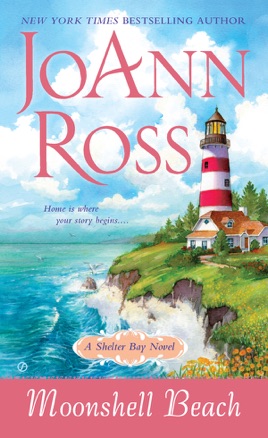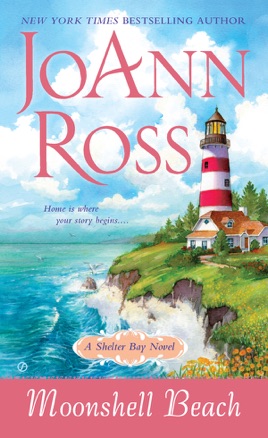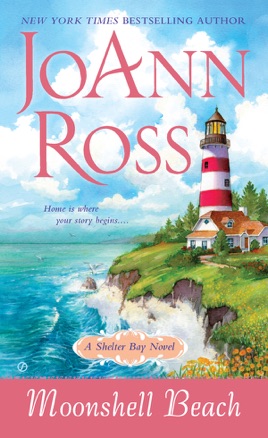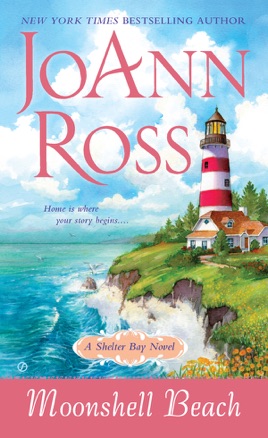 Moonshell Beach
A Shelter Bay Novel
Publisher Description
He no longer believed in anything.
But she believed in him.

J.T. Douchett has returned home to shut out the world and escape the memories that haunt him from his final mission as a Marine. When he reluctantly agrees to provide security for a town event, the last thing he expects is to experience unbidden feelings for Irish movie star Mary Joyce. Mary has surprised everyone—including herself—by accepting an invitation to a film festival in Shelter Bay. The Oregon coastal town immediately charms her, and an even larger surprise is encountering the stoic man who could be everything she's dreamed of.

As J.T. struggles to keep Mary at arm's length, she reminds herself that she's never been attracted to the strong, silent type. And having known so much sorrow, he's afraid to risk getting close to anyone. But in Shelter Bay, even the most strongly guarded heart is no match for love.  
PUBLISHERS WEEKLY
J.T. Douchett, a Marine officer and emotionally wounded warrior haunted by too many months of notifying relatives of fellow Marines' deaths, enthralls lusty Irish movie star and screenwriter Mary Joyce in Ross's scorching fourth romance set in Shelter Bay, Ore. (after On Lavender Lane). Ross gradually builds up the sexual tension between her characters with convincing tact in a comfortingly idyllic milieu where nearly everyone else is in love. When Mary agrees to be a guest at Shelter Bay's first film festival and Douchett becomes her reluctant bodyguard, he finds her "really, really hot," but despite those predictable erotic sparks, he maintains his self-imposed celibacy until Mary's Celtic allure and her stories of inhibition-shedding selkies break through his depression and resolve. Ross satisfyingly fleshes out their mating dance with secondary characters familiar from her earlier books and tantalizing glimpses of stories to be told in future installments.
Moonshell beach
Not bad, a good summer read!