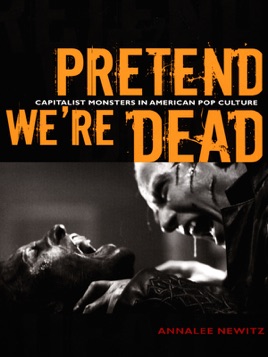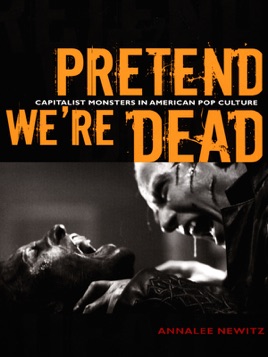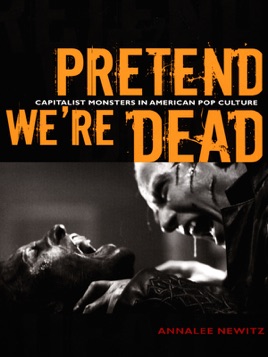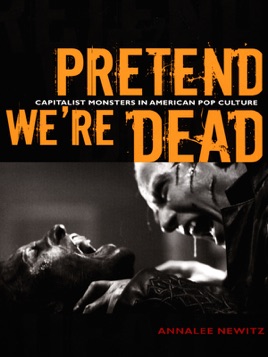 Pretend We're Dead
Capitalist Monsters in American Pop Culture
Publisher Description
In Pretend We're Dead, Annalee Newitz argues that the slimy zombies and gore-soaked murderers who have stormed through American film and literature over the past century embody the violent contradictions of capitalism. Ravaged by overwork, alienated by corporate conformity, and mutilated by the unfettered lust for profit, fictional monsters act out the problems with an economic system that seems designed to eat people whole.

Newitz looks at representations of serial killers, mad doctors, the undead, cyborgs, and unfortunates mutated by their involvement with the mass media industry. Whether considering the serial killer who turns murder into a kind of labor by mass producing dead bodies, or the hack writers and bloodthirsty actresses trapped inside Hollywood's profit-mad storytelling machine, she reveals that each creature has its own tale to tell about how a freewheeling market economy turns human beings into monstrosities.

Newitz tracks the monsters spawned by capitalism through b movies, Hollywood blockbusters, pulp fiction, and American literary classics, looking at their manifestations in works such as Norman Mailer's "true life novel" The Executioner's Song; the short stories of Isaac Asimov and H. P. Lovecraft; the cyberpunk novels of William Gibson and Marge Piercy; true-crime books about the serial killers Ted Bundy and Jeffrey Dahmer; and movies including Modern Times (1936), Donovan's Brain (1953), Night of the Living Dead (1968), RoboCop (1987), The Silence of the Lambs (1991), and Artificial Intelligence: AI (2001). Newitz shows that as literature and film tell it, the story of American capitalism since the late nineteenth century is a tale of body-mangling, soul-crushing horror.
More Books by Annalee Newitz
See All