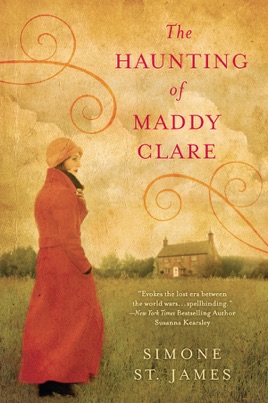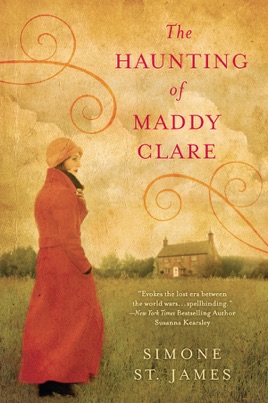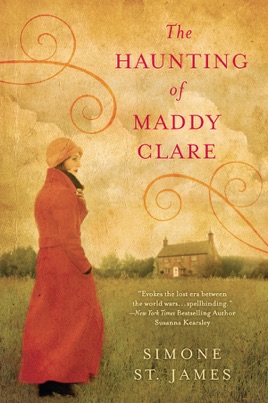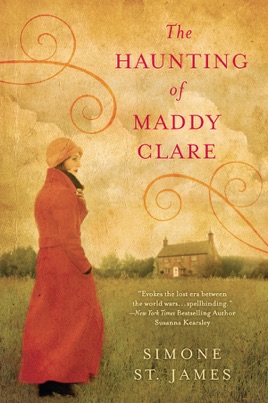 The Haunting of Maddy Clare
Publisher Description
Sarah Piper's lonely, threadbare existence changes when her temporary agency sends her to assist a ghost hunter. Alistair Gellis-rich, handsome, scarred by World War I, and obsessed with ghosts- has been summoned to investigate the spirit of nineteen-year-old maid Maddy Clare, who is haunting the barn where she committed suicide. Since Maddy hated men in life, it is Sarah's task to confront her in death. Soon Sarah is caught up in a deperate struggle. For Maddy's ghost is real, she's angry, and she has powers that defy all reason. Can Sarah and Alistair's assistant, the rough, unsettling Matthew Ryder, discover who Maddy was, whereshe came from, and what is driving her desire for vengeance-before she destroys them all?
Winner of two RITA Awards from the Romance Writers of America and the Arthur Ellis Award from Crime Writers of Canada
PUBLISHERS WEEKLY
St. James's debut novel is a fantastic paranormal historical set in England between the World Wars. Sarah Piper is a young woman who has been sent by her temp agency to assist Alistair Gellis, a WWI vet and troubled ghost hunter charged with investigating a barn haunted by the specter of 19-year-old Maddy Clare. However, Maddy refuses to interact with men, and so Sarah is thrust to the forefront of the inquiry. When she arrives at the barn, Sarah is overwhelmed by Maddy's spirit, who demands that she return with Alistair and his enigmatic assistant, Matthew Ryder. The ghost demands that the trio find the men Maddy wanted to kill before she committed suicide, and why, or she will drive Alistair insane. As Sarah and Matthew work frantically to discover Maddy's murderous plans, they confront increasingly resistant townsfolk and their own irresistible attraction to one another. By the time they learn Maddy's secret, it may be too late for all involved. Though readers may surmise the ending long before the last page, St. James deftly ratchets up the tension in this thrilling ghost story.
Good, even if predictable
I was very surprised by how much I liked this book. The story moved quickly, was interesting and kept e engaged until the end. Yes, there was a certain level of predictability to the book and the love story you could smell a mile away (I could have done without this part), However, in spite of these nit-pickings the book was still a fun read and enjoyable.
Great find!
Great read, hard to put down.
Good Scary Mystery
The story behind the haunting of Maddy Clare is better than the title leads on. If you like mysteries with a twist make sure to read this book.
More Books by Simone St. James
See All