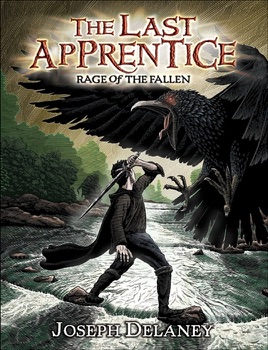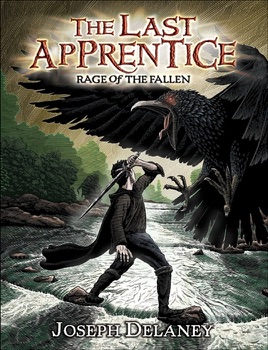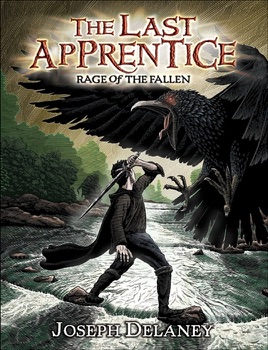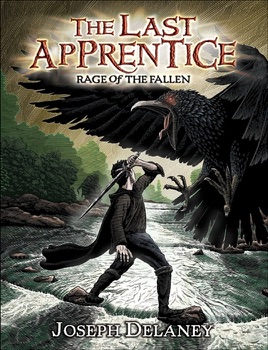 The Last Apprentice: Rage of the Fallen (Book 8)
Publisher Description
A dangerous few months lie ahead—ones which some of us will be hard-pressed to survive.

Thomas Ward has served as the Spook's apprentice for three years. He has battled boggarts, witches, demons, and even the devil himself. Tom has enemies: The Fiend stalks him, waiting for a moment of weakness. The terrifying Morrigan, goddess of witches, warned him never to step foot on her homeland, Ireland.

But now war has consumed their own country, and Tom, his friend Alice, and the Spook must flee to Ireland. The dark rages strongly there. No one can be trusted. Can Tom defeat the creatures that hunt him most fiercely?
Wow
I don't know who came up with this, but just turning 13 the day before I posted this, The Last Apprentice was love at first sight for me.
:D
My god . I love !! J.D he is my favorite author ever I have been reading his books since I was in 7th grade I'm almost done with high school like idk what to say this series is great I love it . Gotta thank my dad for choosing the first book for me on my summer reason list I never thought the series would go this far . It's amazing !
Lean mean green-pig destroying machine
,
Amazing!
By far the best book of the series so far. I've been waiting for the I read the book with Tom fighting a giant crow with a sword, but I never expected it to be this amazing!
More Books by Joseph Delaney
See All