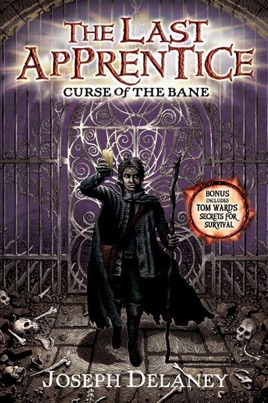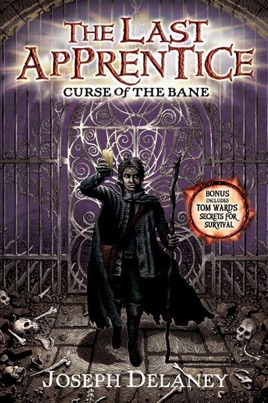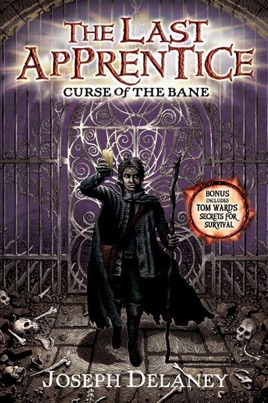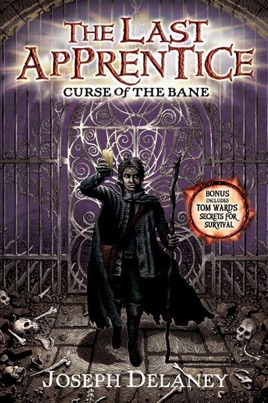 The Last Apprentice: Curse of the Bane (Book 2)
Publisher Description
Now it's the dark's turn to be afraid

The Spook and his apprentice, Thomas Ward, deal with the dark. Together they rid the county of witches, ghosts, and boggarts. But now there's some unfinished business to attend to in Priestown. Deep in the catacombs of the cathedral lurks a creature the Spook has never been able to defeat; a force so evil that the whole county is in danger of being corrupted by its powers. The Bane!

As Thomas and the Spook prepare for the battle of their lives, it becomes clear that the Bane isn't their only enemy. The Quisitor has arrived, searching for those who meddle with the dark so he can imprison them—or worse.

Can Thomas defeat the Bane on his own? Is his friend Alice guilty of witchcraft? And will the Spook be able to escape the Quisitor's clutches?
The last apprentice curse of the bane
Im addicted to this series seriously cant quit reading¡
book 2 of a wonderful series
Having gotten used to the First Person narrative, I flow thorough these with ease and passion.

Tom Ward, now 13, continues his work as the Spook's Apprentice, and this time, the danger is bigger, and the challenges are harder. I love how this shows the truer nature of a 13 year-old boy with his self-doubt, and yet his desire to do what he can, and what he has now come to accept as his future.

I am really enjoying this series of a teenage witch hunter and his trials and tribulations, as well as the natural progression of what makes a good series. Things have to get harder for the hero, and they do. He has to be able to do easily what was difficult in the previous book, which he does. And, he needs a new challenge to overcome, which he receives.

I am currently reading the eBook versions of these, but I can foresee buying these in hard copies for my boys to read.

An excellent series so far.
More Books by Joseph Delaney
See All