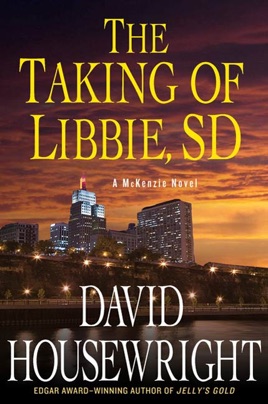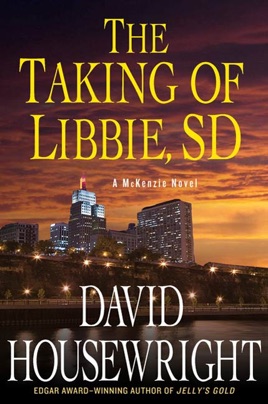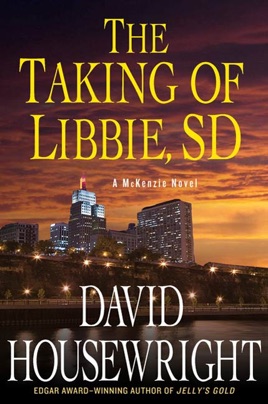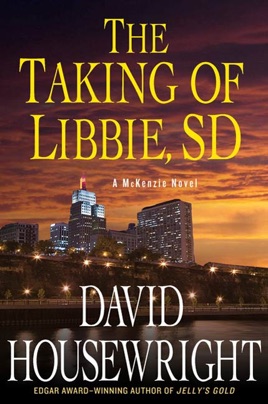 The Taking of Libbie, SD
A McKenzie Novel
Publisher Description
In David Housewright's The Taking of Libbie, SD, a grifter cons an entire town using Mac McKenzie's name, leaving the real McKenzie facing an angry town with nothing left to lose.

Rushmore McKenzie is a retired cop, an unexpected millionaire, and an occasional unlicensed private investigator. So, it isn't the biggest surprise in the world when he's attacked and kidnapped from his home—McKenzie has more than a few enemies out there with a grudge against him. But it is a surprise when it turns out his kidnapping is a case of mistaken identity.
McKenzie was taken to the small plains town of Libbie, South Dakota which just lost pretty much everything it had to a con man using McKenzie's name. Using a scam involving a new shopping mall, the grifter apparently stole all the money electronically from the bank then disappeared, leaving behind a devastated town full of people with many reasons to hate him. To that list of enemies, he's just added McKenzie who is now determined to help the devastated townspeople, as well as catch and punish the weasel besmirching his reputation.
PUBLISHERS WEEKLY
Edgar-winner Housewright nicely confounds readers' expectations in his absorbing seventh hard-boiled mystery featuring ex-cop and millionaire Rushmore McKenzie (after 2009's Jelly's Gold). After two men abduct McKenzie from his St. Anthony, Minn., home, and transport him to the small town of Libbie, S.D., McKenzie learns he's wanted for a scam that threatens Libbie's financial future. He's soon able to establish that a con man adopted his identity and agrees, instead of suing, to help attractive city council member Tracie Blake track down the grifter. McKenzie, who comes to believe that the criminal must have had help from the inside, begins to make enemies with his inquiries. In addition, he must fend off come-ons from several locals and solve a double murder that may be related to the imposter's plot. Crisp prose and clever plot developments help the chapters fly by and should win this deserving author a wider audience. Greg Iles fans will be pleased.
The Taking of Libbie, S.D.
Very well written and a good page turner. Good plot with lots of character development. I look forward to reading his other novels.
More Books by David Housewright
See All