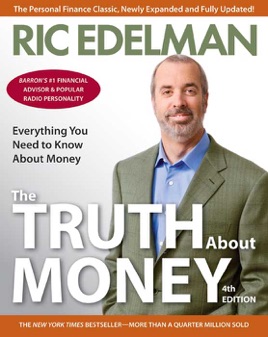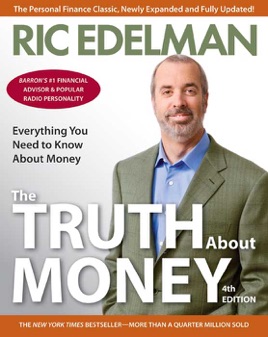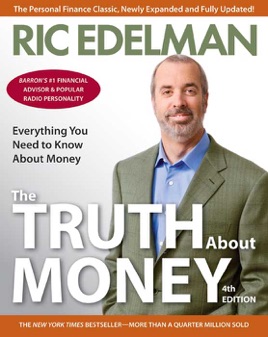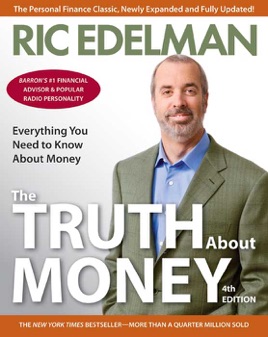 The Truth About Money 4th Edition
Publisher Description
"A single source for what you need to know to put your financial house in order, an impressive piece of work, and very useful."
—Bob Clark, Editor-in-Chief, Dow Jones Investment Advisor

Ric Edelman, America's most successful financial advisor, has revised and updated his classic personal finance bestseller to reflect the new global economic outlook. In his 4th edition of The Truth About Money, Edelman tells you everything you need to know about money—an essential, yet delightfully breezy and accessible, must-read manual for anyone who may have previously sought the financial wisdom of Suze Orman and Jean Chatzky. The Truth About Money is an indispensible guide to money matters from the man whom Barrons named the #1 independent financial advisor in the country.
Great introduction to personal finance
This book is a great for beginners looking for a comprehensive introduction to personal finance concepts, as well as practical advice about how to think about and apply those concepts.

It provides fundamentals that you can refer back to and build upon as you move on to more advanced books and as you craft your own investment style and beliefs.