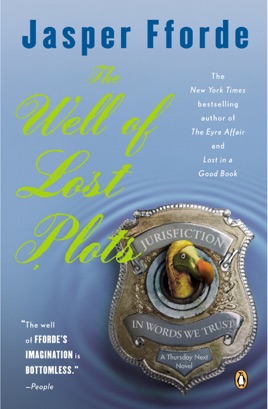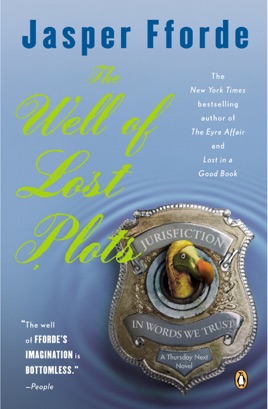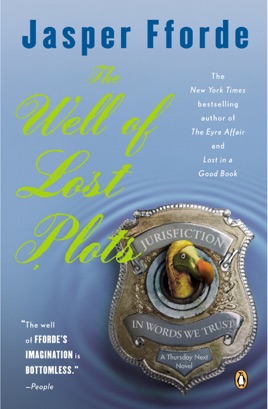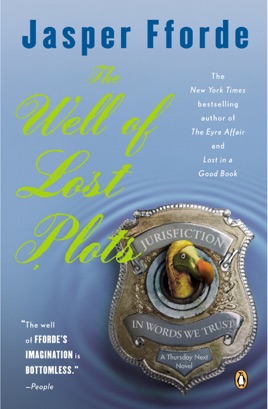 The Well of Lost Plots
A Thursday Next Novel
Publisher Description
The third installment in Jasper Fforde's New York Times bestselling series follows literary detective Thursday Next on another adventure in her alternate reality of literature-obsessed England—from the author of Early Riser

Jasper Fforde has done it again in this genre-bending blend of crime fiction, fantasy, and top-drawer literary entertainment. After two rollicking New York Times bestselling adventures through Western literature, resourceful BookWorld literary detective Thursday Next definitely needs some downtime. And what better place for a respite than in the hidden depths of the Well of Lost Plots, where all unpublished books reside? But peace and quiet remain elusive for Thursday, who soon discovers that the Well is a veritable linguistic free-for-all, where grammasites run rampant, plot devices are hawked on the black market, and lousy books—like the one she has taken up residence in—are scrapped for salvage. To make matters worse, a murderer is stalking the personnel of Jurisfiction and it's up to Thursday to save the day. A brilliant feat of literary showmanship filled with wit, fantasy, and effervescent originality, this Ffordian tour de force will appeal to fans of Douglas Adams and P. G. Wodehouse.
Well...
This is my favorite of the Thusday Next series (and I love them all). I think of it a brain candy for anyone who enjoys words.
The Well of Lost Plots
It is curious that this novel references and plays with so many well known works and yet is totally original. It's the most fun I've had with a book in decades. It's incredibly clever. The last time I was this impressed, I was reading the Alice books for the first time. Constant smiles, so many jolts of recognition for clever wording and details; I couldn't put it down, even though I'm right in the middle of spring cleaning. Ha!
More Books by Jasper Fforde
See All