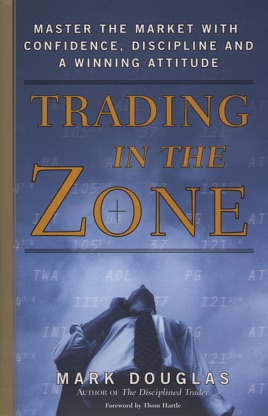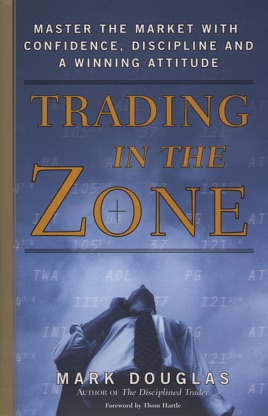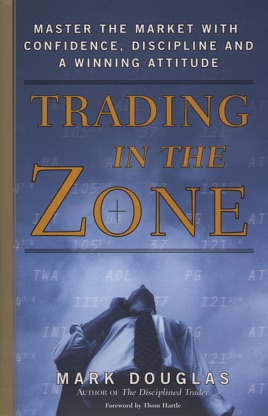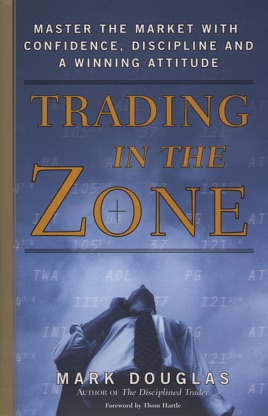 Trading in the Zone
Master the Market with Confidence, Discipline, and a Winning Attitude
Publisher Description
Douglas uncovers the underlying reasons for lack of consistency and helps traders overcome the ingrained mental habits that cost them money.  He takes on the myths of the market and exposes them one by one teaching traders to look beyond random outcomes, to understand the true realities of risk, and to be comfortable with the "probabilities" of market movement that governs all market speculation.
PUBLISHERS WEEKLY
Douglas, president of the seminar firm Trading Behavior Dynamics, focuses on the psychology of successful traders. Instead of offering specific strategies, he advises readers, "The first step on the road...is to understand and completely accept the psychological realities of trading." It may be too abstract for some, but given trading's risks, this book could assist experienced investors willing to engage in self-reflection.
Great even for beginners!
As a professional poker player looking to transition into trading, Douglas does a great job of covering the most important facet of both industries, that being the mental side, in which most of your money is won or lost.

I have never even made a trade before but I believe reading this book before hand is definitely setting me on the correct path early on to look objectively at my process as I go along and improve. Will definitely be a keeper on my bookshelf.
Trading in the zone
I am new to trading I have only studied to understand the market so far. I feel very fortunate to have had the priviledge of buying and reading this book. The awareness given in this book has helped me to think like a casino owner rather than a casino player, I'm using this illustration symbolically. Thank you Mr Douglas, Joe Cardenas
Mind games
Great read in order to prepare one's self mentally for trading.