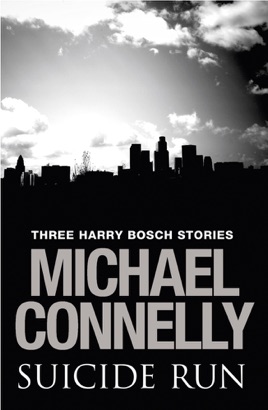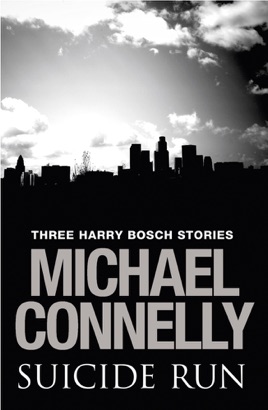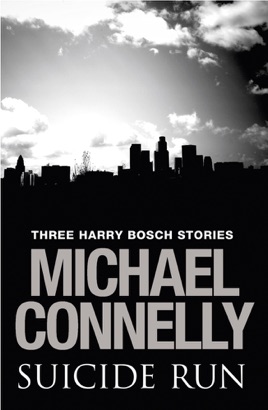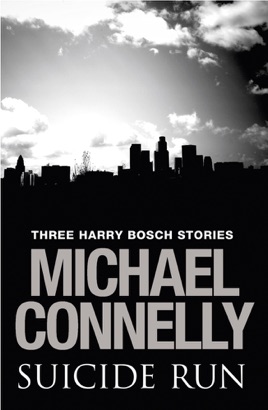 Suicide Run
Three Harry Bosch Stories
Publisher Description
In SUICIDE RUN, the apparent suicide of a beautiful young starlet turns out to be much more sinister than it seems. In CIELO AZUL, Bosch is haunted by a long-ago closed case - the murder of a teenage girl who was never identified. As her killer sits on death row, Bosch tries one last time to get the answers he has sought for years. In ONE DOLLAR JACKPOT, Bosch works the murder of a professional poker player whose skills have made her more than one enemy.


Whether investigating a cold case or fresh blood, Bosch relentlessly pursues his quarry, always on the lookout for the "tell". In this first collection of Harry Bosch stories, Michael Connelly once again demonstrates that he is 'the greatest living American crime writer' (MIRROR).
An interesting insight...
I thought this collection of short stories was excellent value, however don't expect to get the complexity of plot and characterisation in a short story that you get in a novel. If you are already a Harry Bosch fan thenthese short stories give you a glimpse into Harry's background day-to-day work free of the political in-fighting which features in the novels giving them their edge. I particularly liked seeing the effect on Harry when he fails to achieve his objective - something which can't easily work in the novel format where he has to win in the end.
I feel cheated!
I love the Harry Bosh stories, and have enjoyed all the Michael Connely stories, BUT.....

When I pre-ordered this it was advertised as being 800 pages long, and there was no mention of them being short stories so I assumed that it was a collection of 3 older books in one issue. It's actually 99 pages long (as measured on my iPad) with three rather simplistic short stories. Harry Bosh doesn't suit short stories, as it's the intricate working out of a case that's the mainstay of his character. I know it's only 99p, but I feel really cheated. Don't buy it!
Suicide Run
Omg ! Michael what on earth ????? So disappointed when this finally came out,,,,,,not long enough, back to the drawing board please. Really fed up now :)
More Books by Michael Connelly
See All