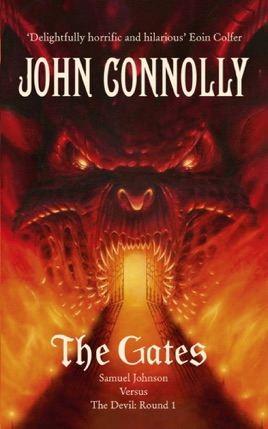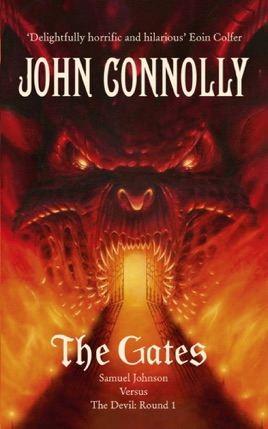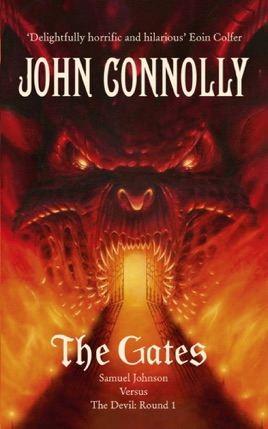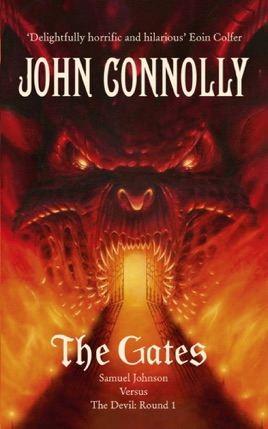 The Gates
A Samuel Johnson Adventure: 1
Publisher Description
'Delightfully horrific and hilarious' Eoin Colfer
Samuel Johnson has a number of problems. Samuel's dad cares more about his car than his family, Samuel's mother is lonely, and only Samuel's dog, Boswell, truly understands him.
Oh, and as if things couldn't get any worse, Samuel's neighbours, led by the villainous Mrs Abernathy, are trying to open the gates of hell. It's up to Samuel to stop them, except nobody will believe him, and time is running out . . .
Now the fate of humanity lies in the hands of one small boy, an even smaller dog, and a very unlucky demon named Nurd . . .
PUBLISHERS WEEKLY
In this frothy fantasy thriller from bestseller Connolly (The Book of Lost Things), 11-year-old Samuel Johnson witnesses an inadvertent intersection of science and the supernatural while trick-or-treating at the Abernathy household in Biddlecombe, England. Something nasty reaches through an atomically engineered portal to Hades and possesses four suburban sorcerers. From that point on, Samuel finds himself battling hordes of invading demons and desperately trying to convince disbelieving adults that the impending end of the world is not a fancy of his overactive imagination. Connolly plays this potentially spooky scenario strictly for laughs, larding the narrative with droll jokes, humorous asides and the slapstick pratfalls of Nurd, an amusingly incompetent subdemon whom Samuel ultimately befriends. Though billed as an adult book for children, this light fantasy will strike even adult readers as divertingly whimsical.
The Gates
Excellent laugh out loud funny and provides a great understanding of why we can never reach the last of the toothpaste even though we know it's there
More Books by John Connolly
See All